Spring sports tryouts are underway at Stoughton High! Teams began practicing March 21 in preparation for the spring season. Here is a look at some of the action...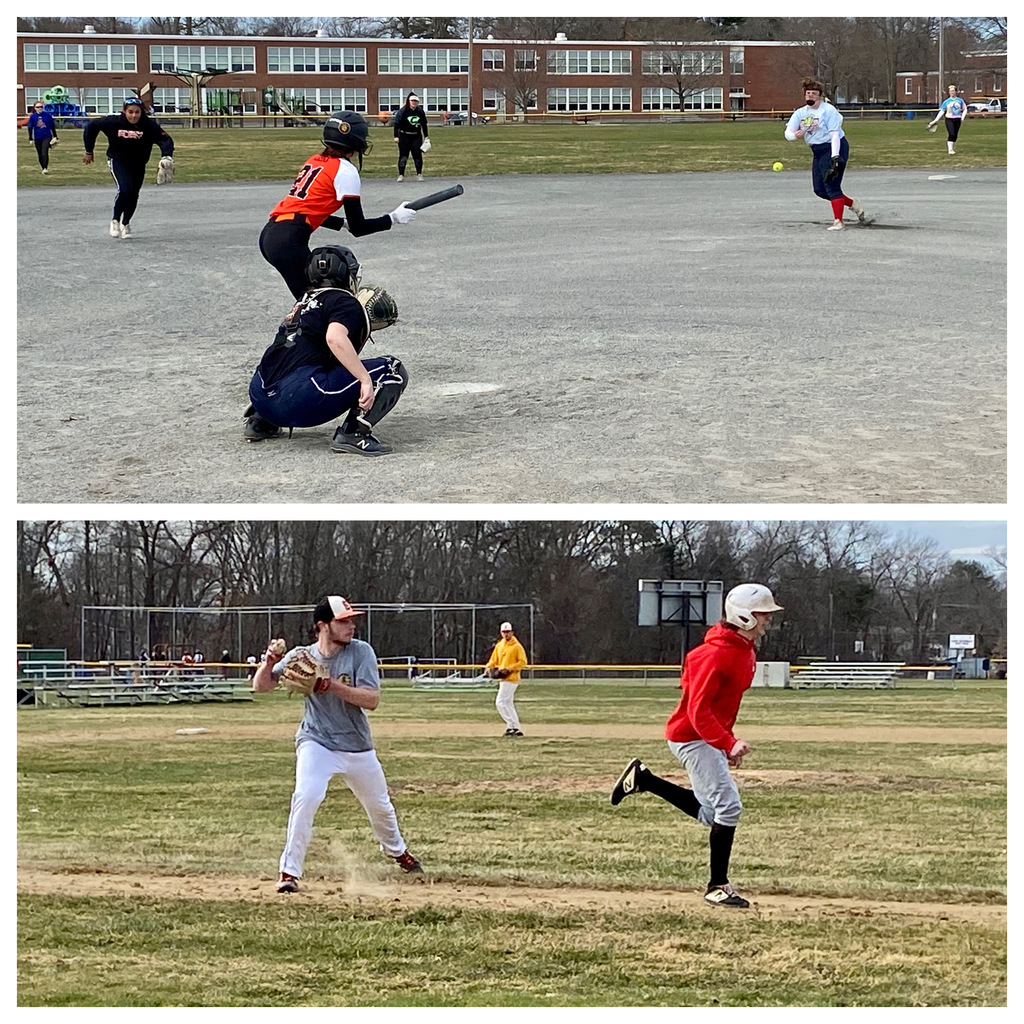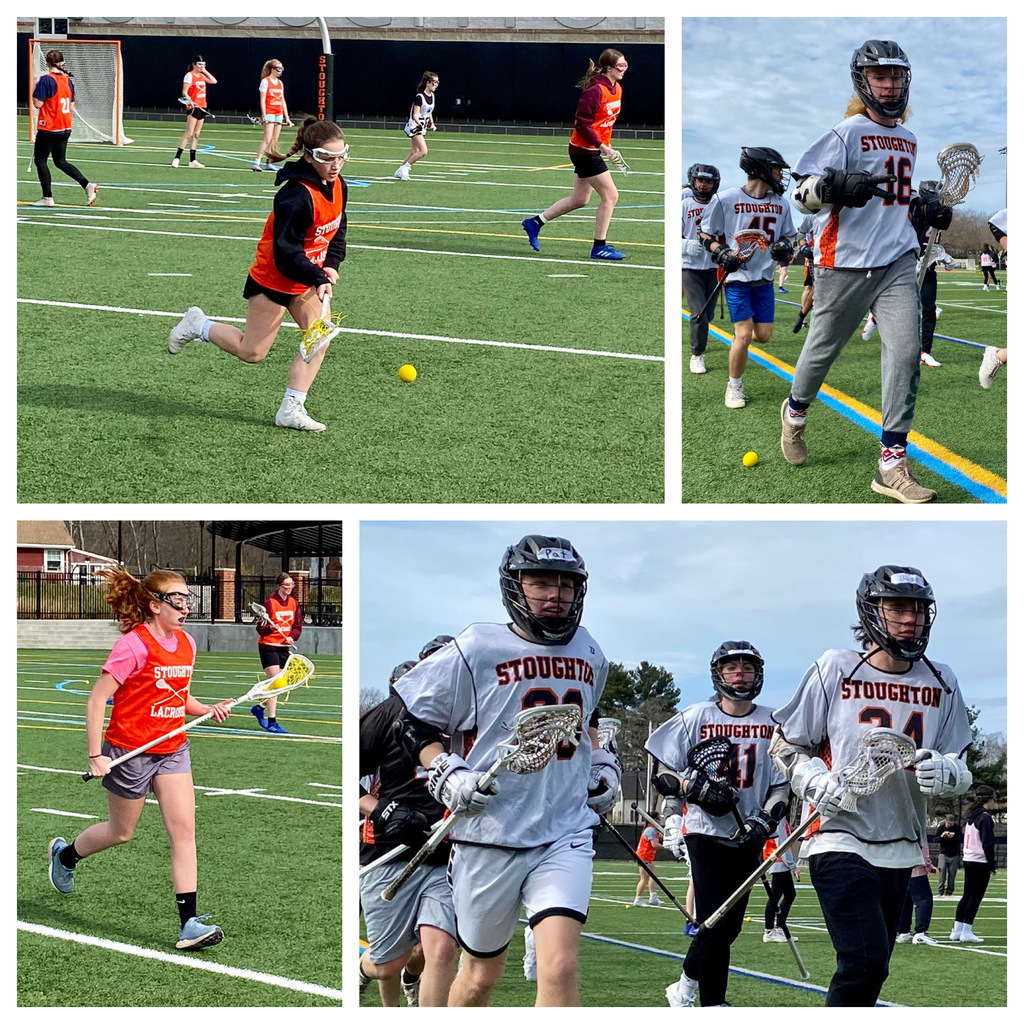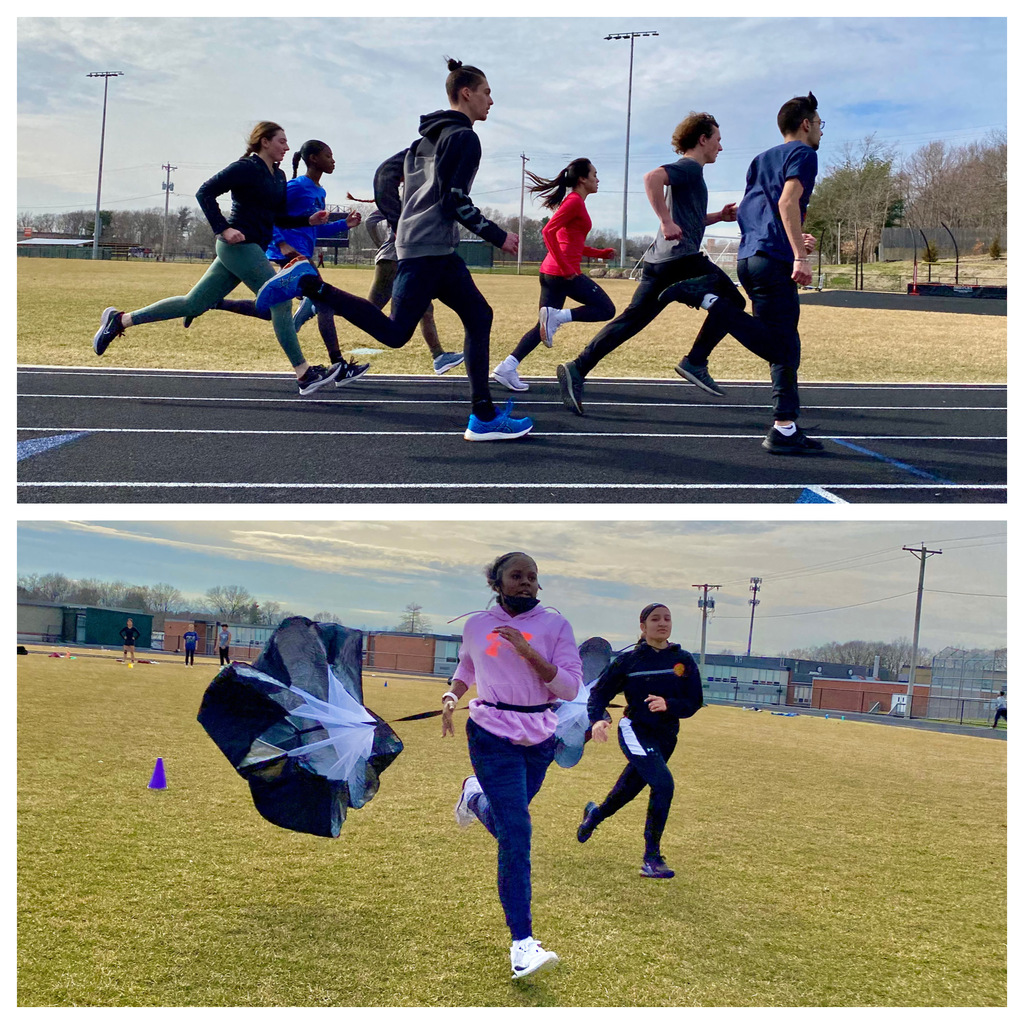 Here are a couple of examples of woodworking at Stoughton High...Julia Piercey is seen here after designing, cutting, and engraving this logo of Bentley University (her college destination) using the laser cutter. Anthony Taglieri is seen making a bookcase. Nice work!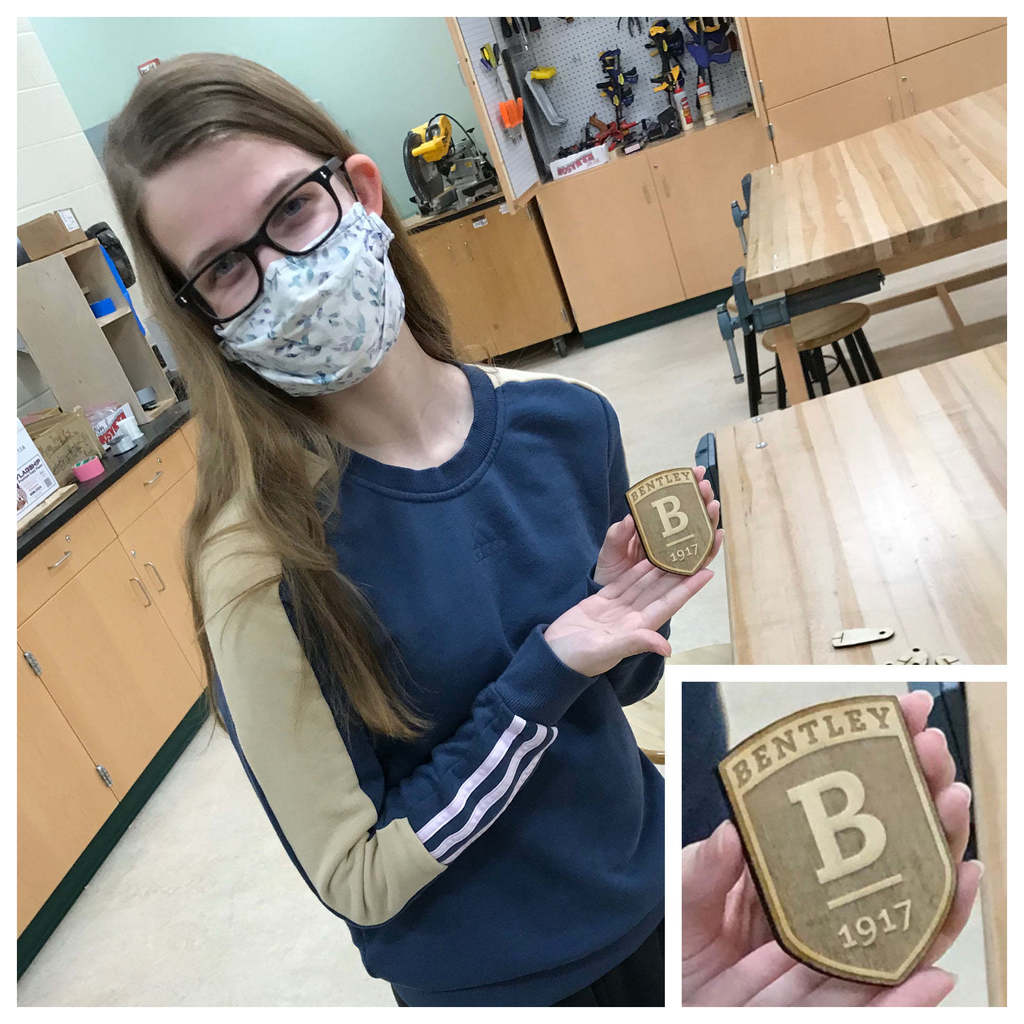 Stoughton High School hosted the Southeastern Massachusetts School Bandmaster Association (SEMSBA) Senior Festival this past weekend! High school students from across southeastern Massachusetts auditioned back in February and came together at Stoughton High School on March 18 & 19, rehearsing Friday afternoon and Saturday morning before performing for the public on Saturday afternoon. Five Stoughton High instrumental students were selected to participate! They are pictured here - Elijah Hochberg (tuba/SEMSBA Band), Celia Melo (trumpet/SEMSBA Band), Zachary Mandosa (trumpet/SEMSBA Orchestra), Terann Selman (bass clarinet/SEMSBA Band), and Emily Riker (French Horn/SEMSBA Band). Congratulations!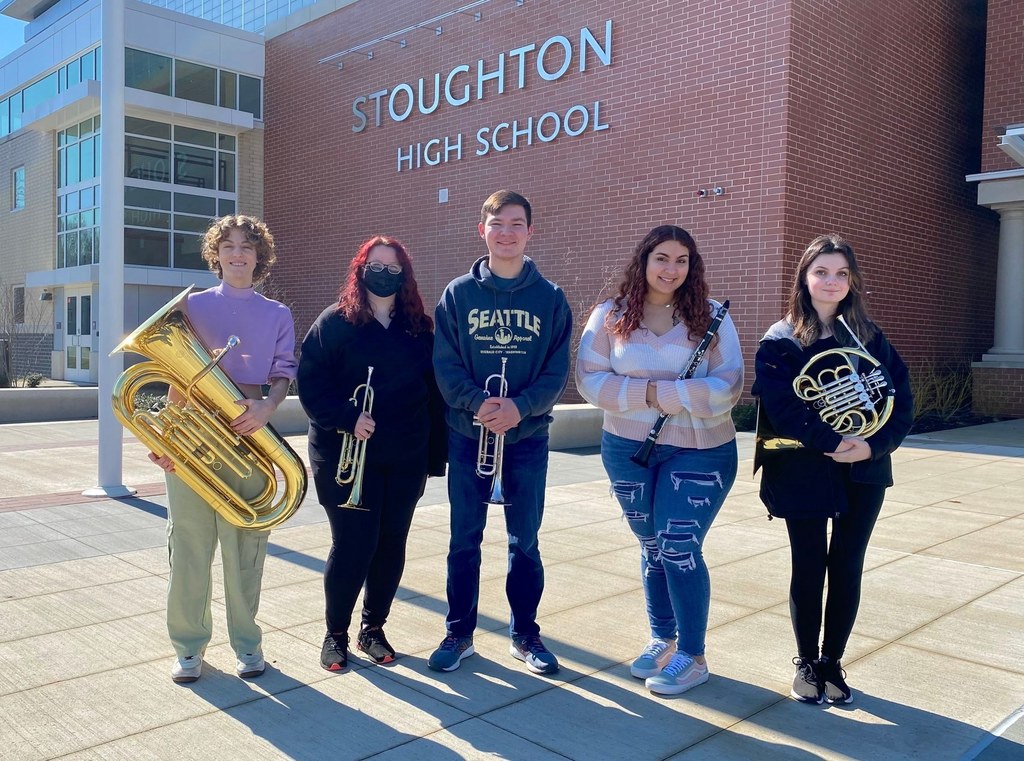 The cast and crew from the Stoughton High Theatre Program's production of Tracks traveled to Brockton High Saturday, March 19 to perform the one-act play at the Massachusetts Educational Theatre Guild Festival! Here are some photos from when the SHS Theatre Program performed Tracks at SHS earlier this month: facebook.com/752923291385797/posts/5343939865617427/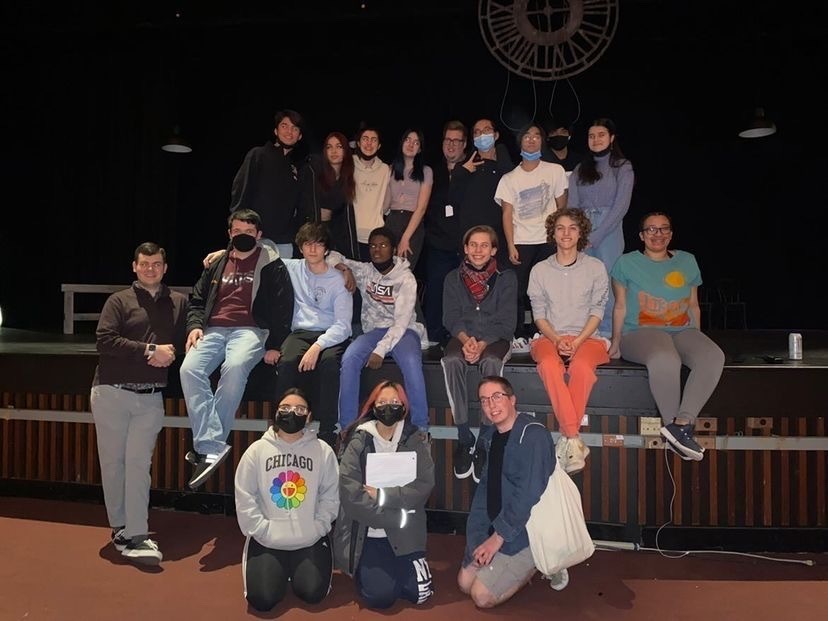 Stoughton High had 19 DECA students represent SHS at the DECA State Career Development Conference in Boston. All of the students who attended were able to network, build their public speaking abilities, and practice problem solving and critical thinking skills. "The 19 students that attended this trip were respectful, dedicated, and passionate about showing off their knowledge of business and 21st Century Skills," said Amanda Lydon, one of the SHS DECA advisors. The following students placed at the state conference: Lillianna Branco, Top 6 highest Test Score in Principles of Business Management & Administration; Stephanie Costeira, Top 6 in Retail Merchandising; Ji-Na Kimb, Top 6 in Principles of Finance. Stephanie and Ji-Na are both eligible for the International DECA Competition! Congratulations!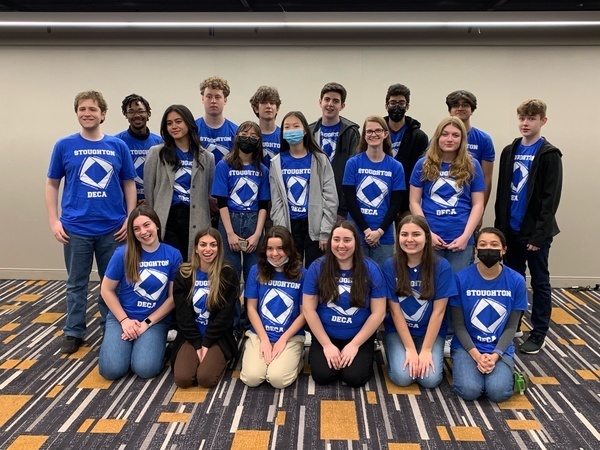 Students in the Therapeutic Learning Center (TLC) program at Stoughton High went on a tour of the Stoughton Fire Station earlier in March. Thank you SFD Lieutenant Justin Goldberg for being a great tour guide!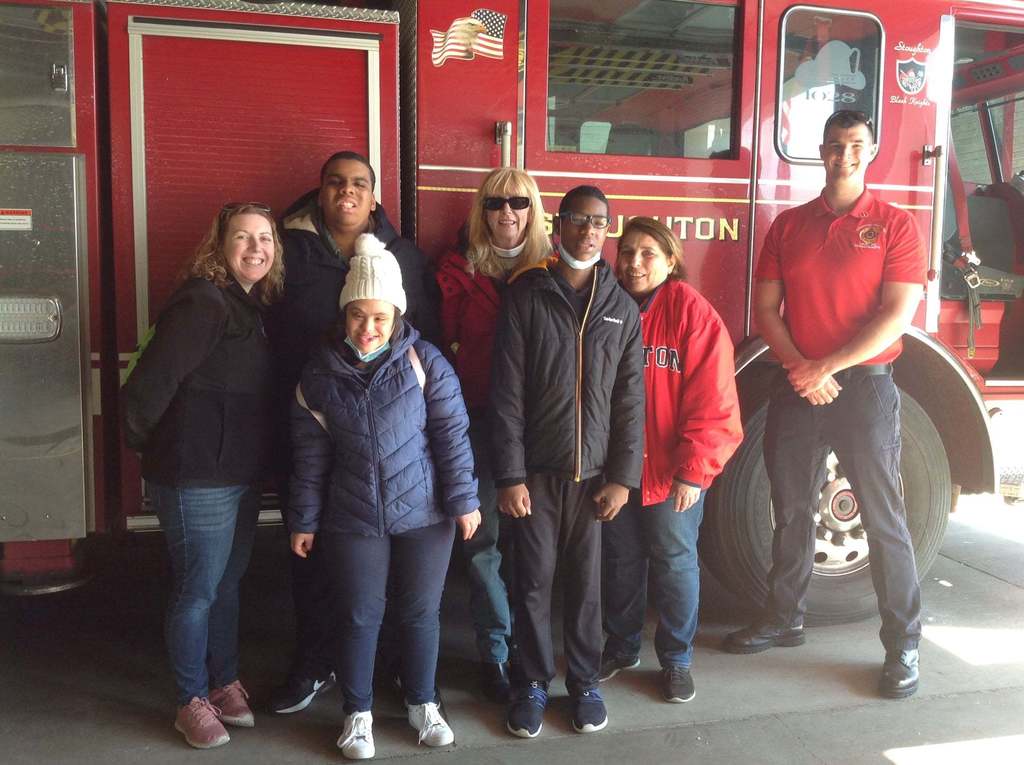 Congratulations to the Stoughton High students who won the high school division of the Stoughton Talent Showcase! Remi Sylla came in first place in the high school division, Daniel Sullivan came in second, and Andy Carlson came in third. The Stoughton Talent Showcase was held March 11 at the SHS auditorium. It was an entertaining night showing off the amazing talents of our own Stoughton Public Schools students with 21 acts split between three divisions - elementary school, middle school, and high school. The judges did not have an easy task deciding on the winners!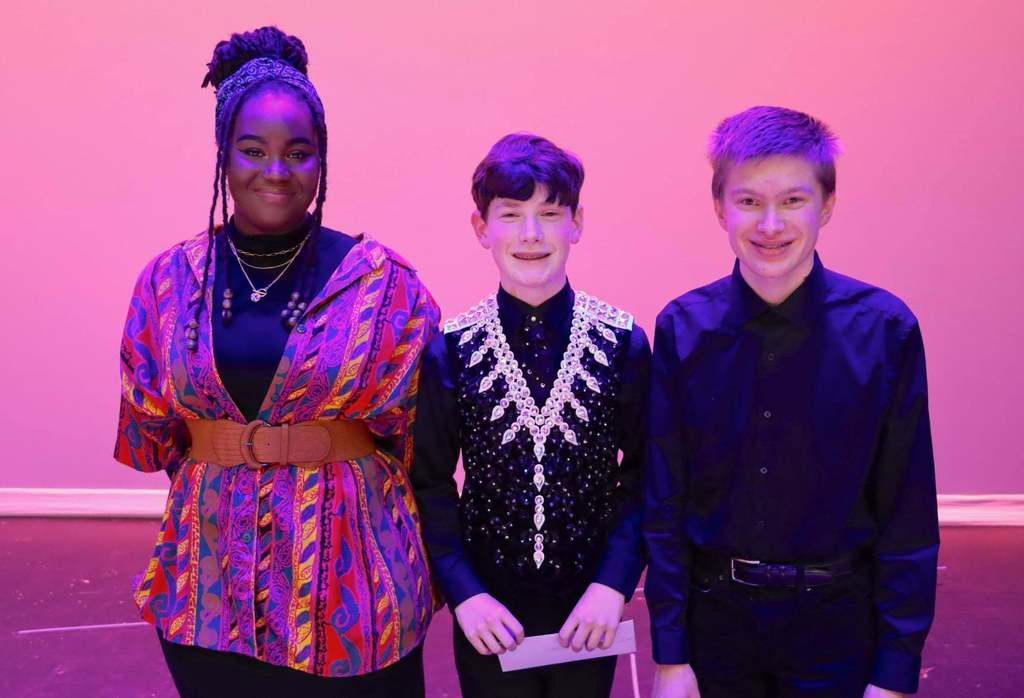 Stoughton High recently partnered with the Stoughton Public Library to help SHS students get library cards. Here is a picture of some of the students who took advantage of this great opportunity, posing with their new library cards!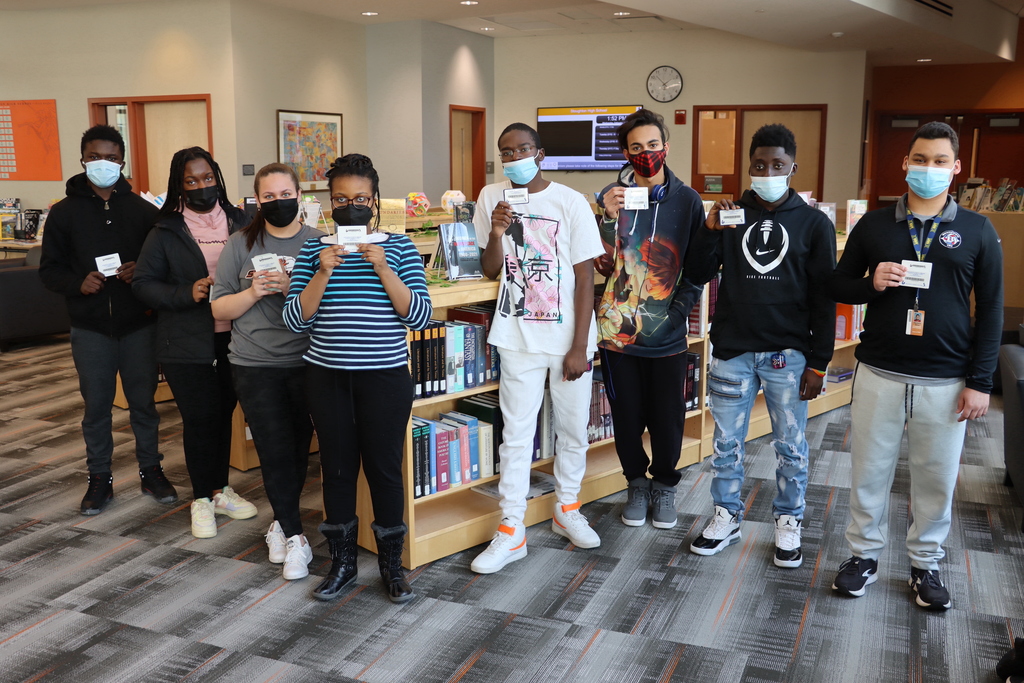 Check out photos from the SHS Theatre Program's production of Tracks from this past weekend! The play took place in the Black Box Theater at Stoughton High, a simple, yet unique space that gives the audience a chance to be up close to the actors. Tracks is a one-act play about a group of strangers meeting in a dirty subway station. They have arrived with limited personal belongings, their watches have stopped and they all claim to be in different cities. Soon they learn there is no way out of the station, and the unfortunate truth is told to them - they are all dead. Since subway stations have two sides, they reason the train leaving from one platform must be bound for heaven, while the train leaving from the other platform must be bound for the underworld. They spend the duration of the play figuring out which platform they are on. The students did a fantastic job this past weekend, and will be performing Tracks at the Massachusetts Educational Theatre Guild Festival later this month!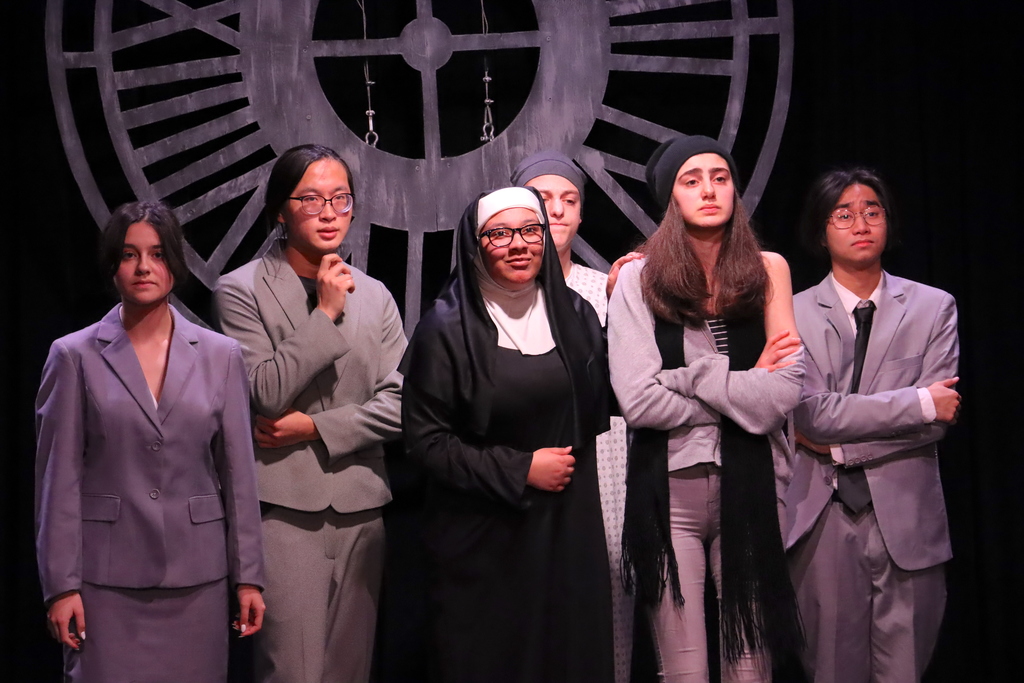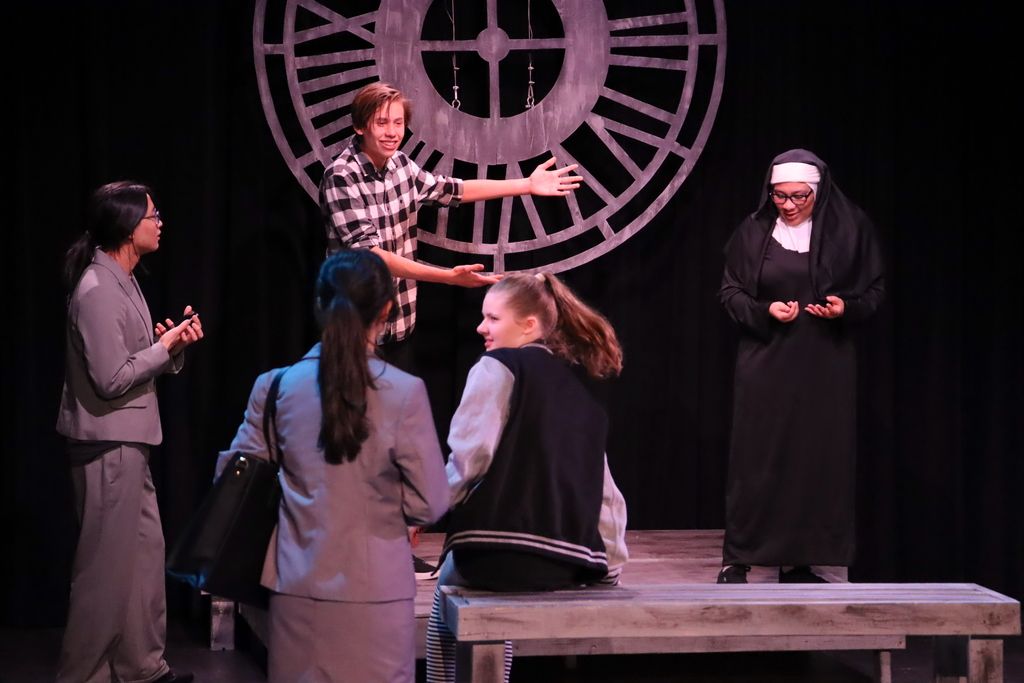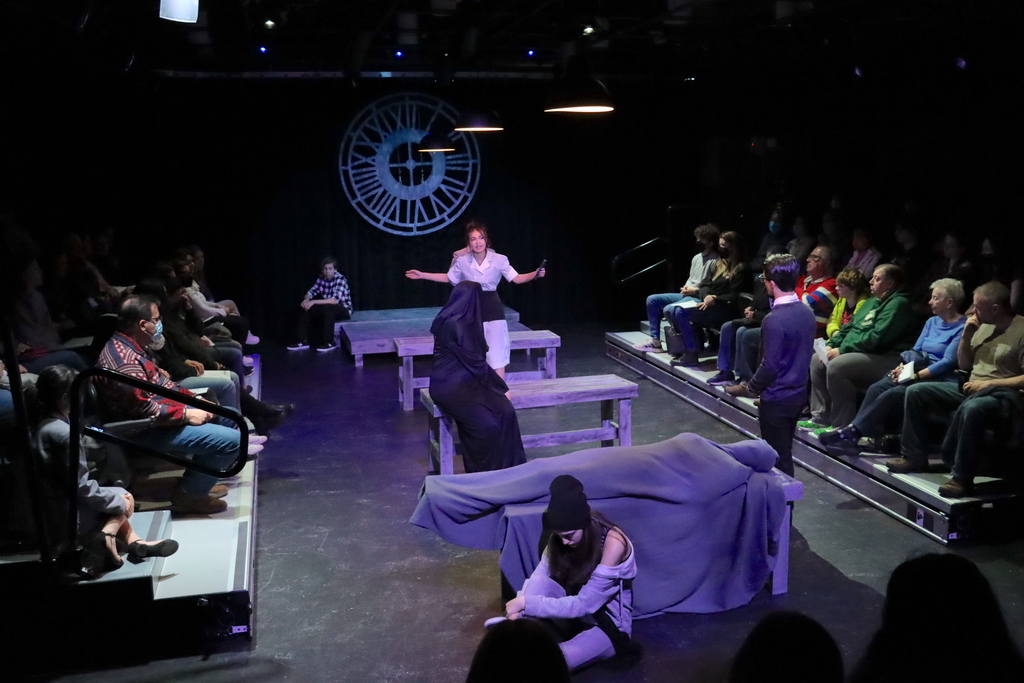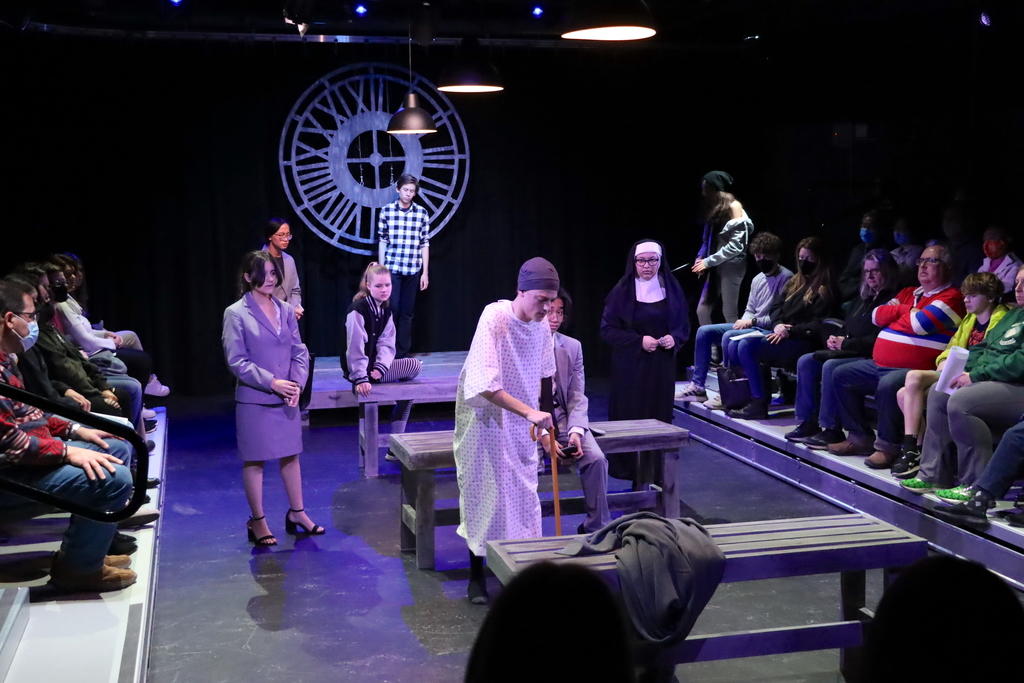 The SPS Fine Arts Department held its annual Pajama Concert last week featuring bands from SHS and OMS. Students in the OMS 8th grade band, the OMS Jazz Band, the SHS Concert Band and the SHS Wednesday Jazz Band performed while wearing their pajamas in what was a fun night with a more casual atmosphere than a traditional school concert.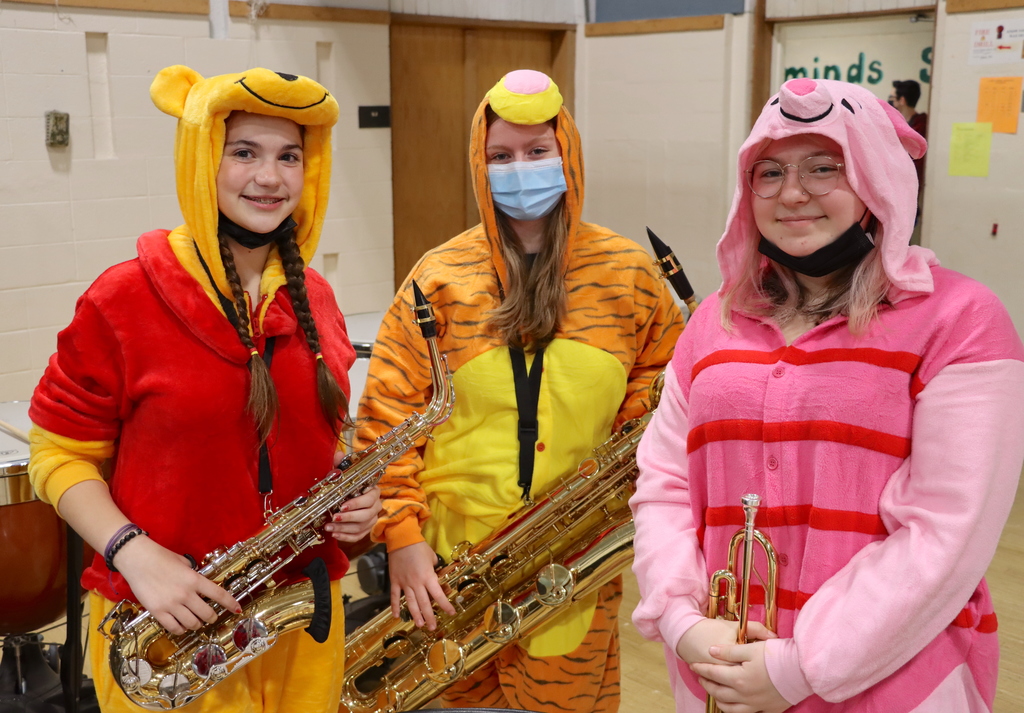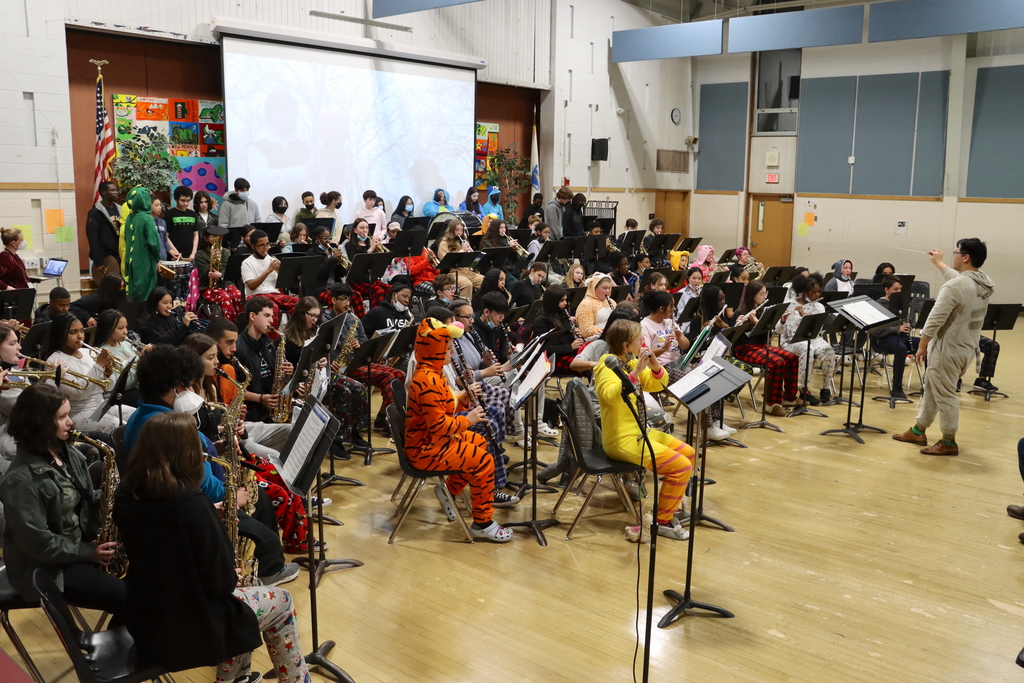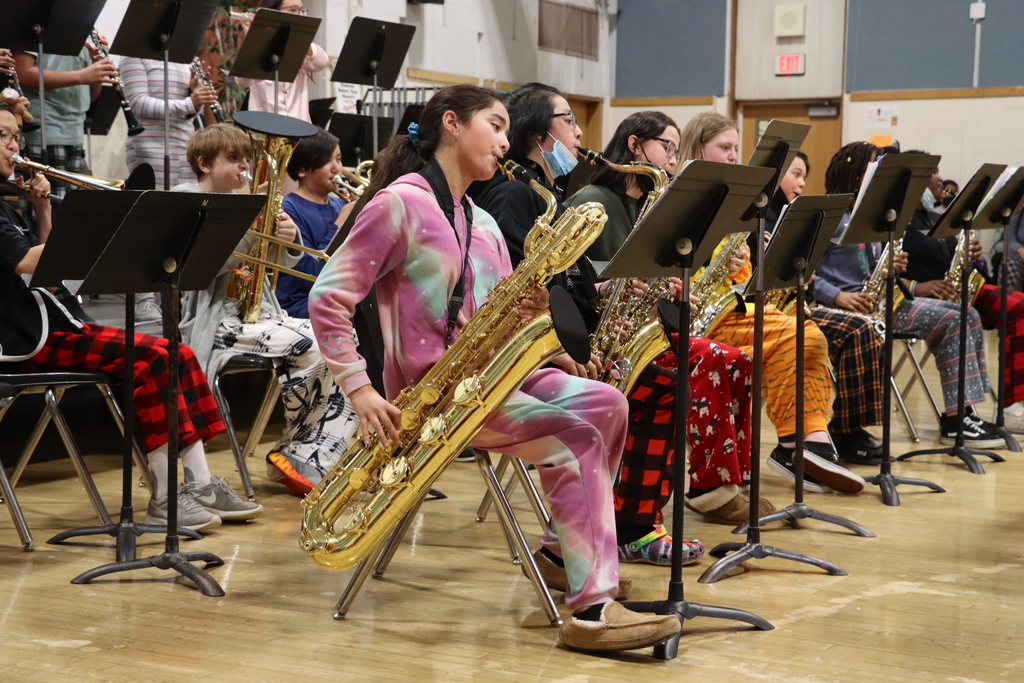 On Mondays, members of the Stoughton High varsity wrestling team work with O'Donnell Middle School students as part of an intramural wrestling program. Thank you to the varsity wrestlers who take a little extra time to give back to the community, and help teach many enthusiastic young potential wrestlers! Coach Helfrich, Iverson, and Gallan see a lot of potential in this group of OMS students, and are excited to help teach them about the sport of wrestling.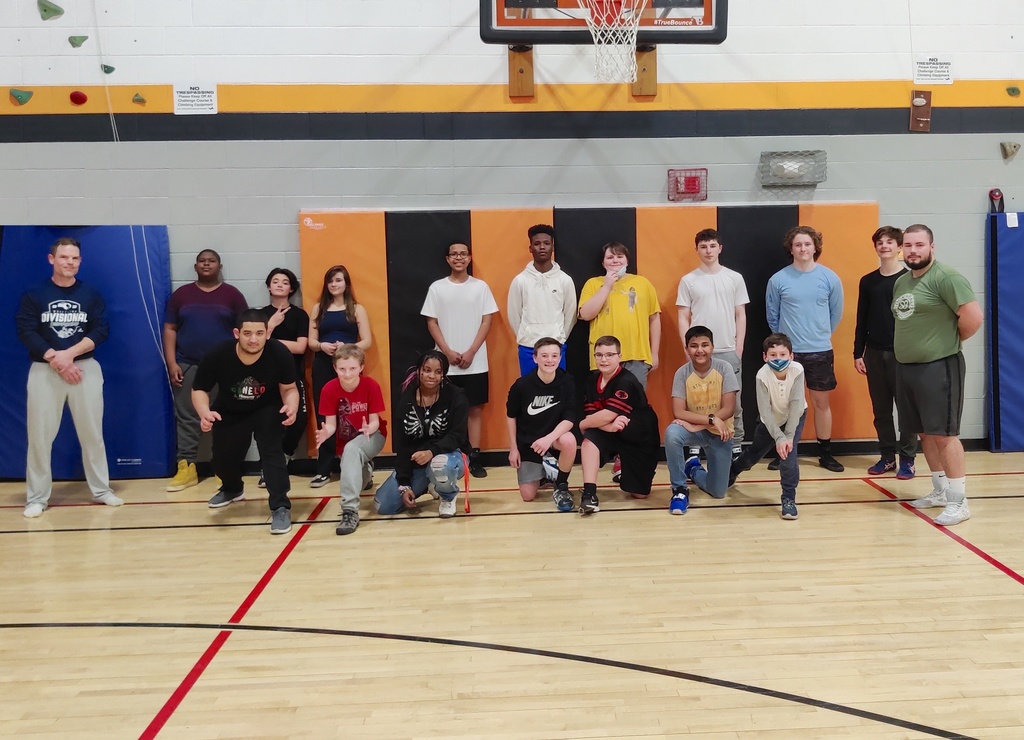 Stoughton High junior Emily Riker played the French horn in the Massachusetts All-State Band on Saturday, March 5 at Symphony Hall in Boston! SPS Fine Arts Director John Mange said Emily is among the top high school horn players in the state! Congrats Emily!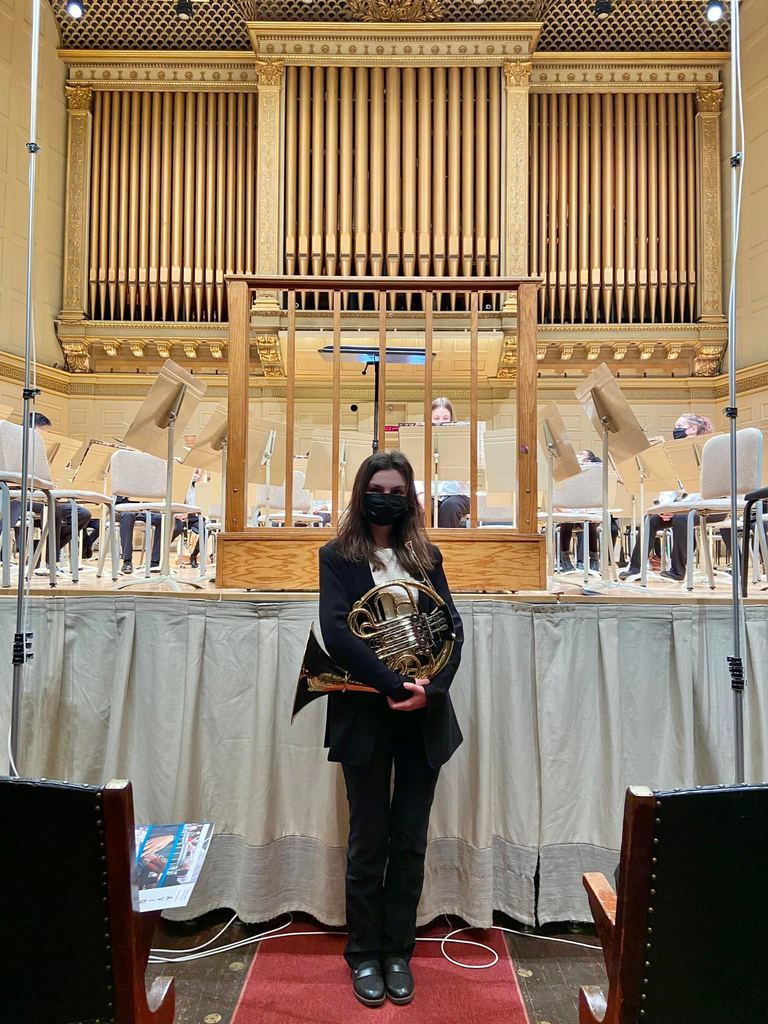 The Stoughton/Brockton boys varsity hockey team lost to Scituate 9-1 in a MIAA Division 3 playoff game on March 5. Sean Farley scored the S/B goal. Coach Mark said Chris Andrade was outstanding in goal making 43 saves, earning player of the game honors. Congrats to the boys hockey team for a good season, finishing 11-11-2, making the state tournament for the first time in co-op history (and the first time in 16 years for Stoughton), and earning a playoff win against Diman earlier in the week!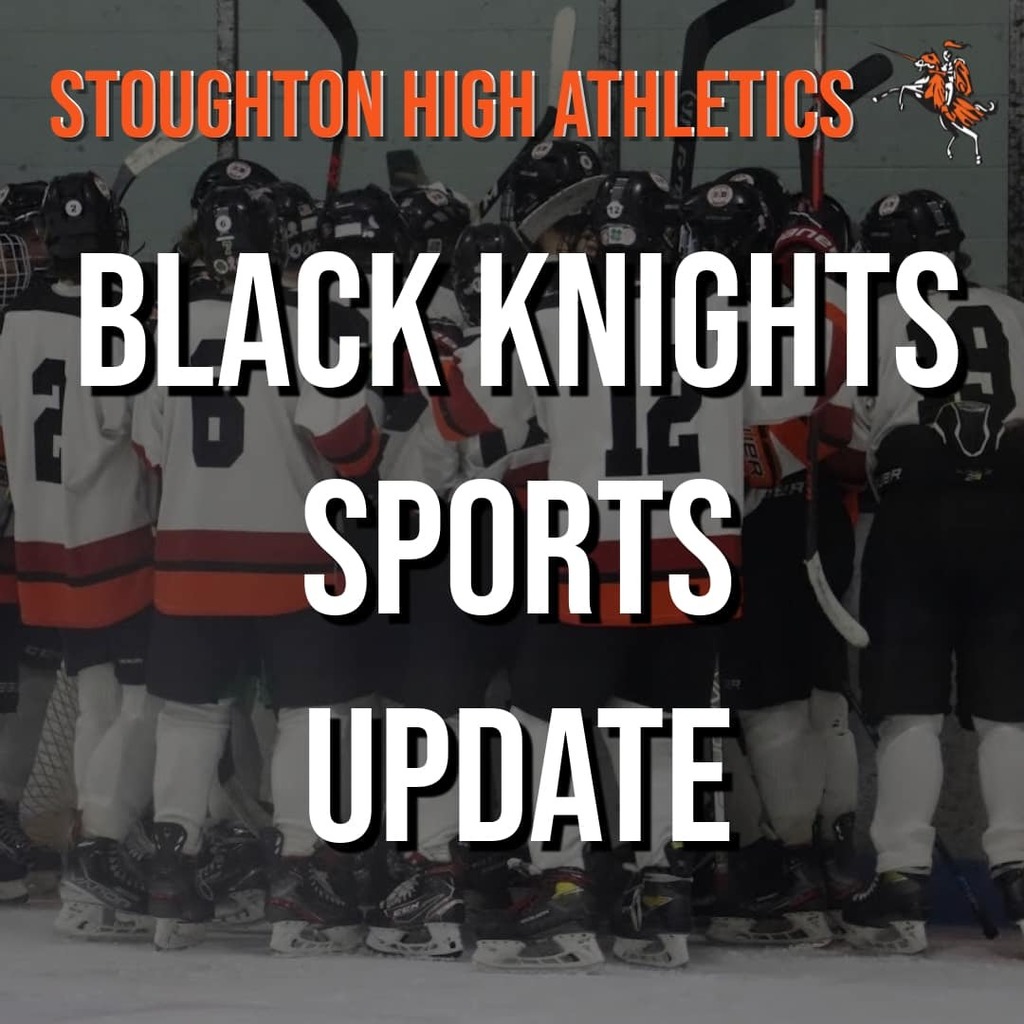 Here is a picture of Stoughton High principal Julie Miller reading to a first grade class at the South School. Principal Miller was one of the guest readers participating in the "Leaders are Readers" event at the South School in celebration of Read Across America Day.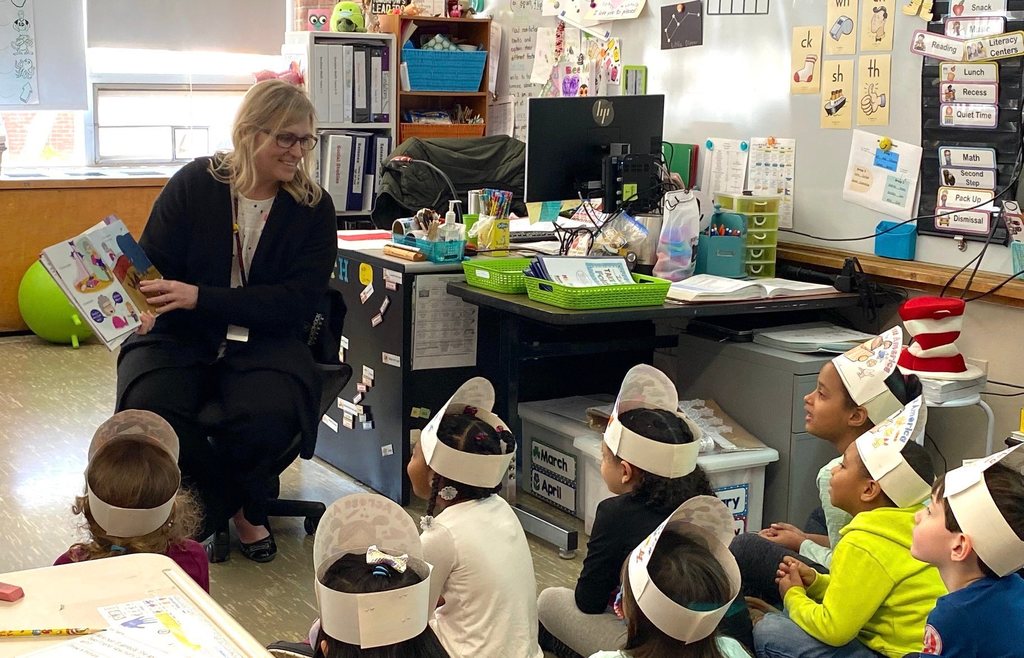 Congratulations to the Stoughton/Brockton boys hockey team for their 7-1 victory over Diman Regional Voc-Tech in a Division 3 preliminary round playoff game played March 1 at the Asiaf Arena! Stoughton/Brockton had an impressive performance before a home crowd in what was the first playoff appearance in the history of the Stoughton/Brockton co-op, and the first playoff appearance for SHS in 16 years. Colby Strunk had 2 goals, while Sean Farley, Aidan Obrock, Matt Young, Charlie Caputo and Cooper Card also scored. Stoughton/Brockton advances to play Scituate this Saturday at 1pm at the Gallo Arena in Bourne. The team is pictured here after the playoff win!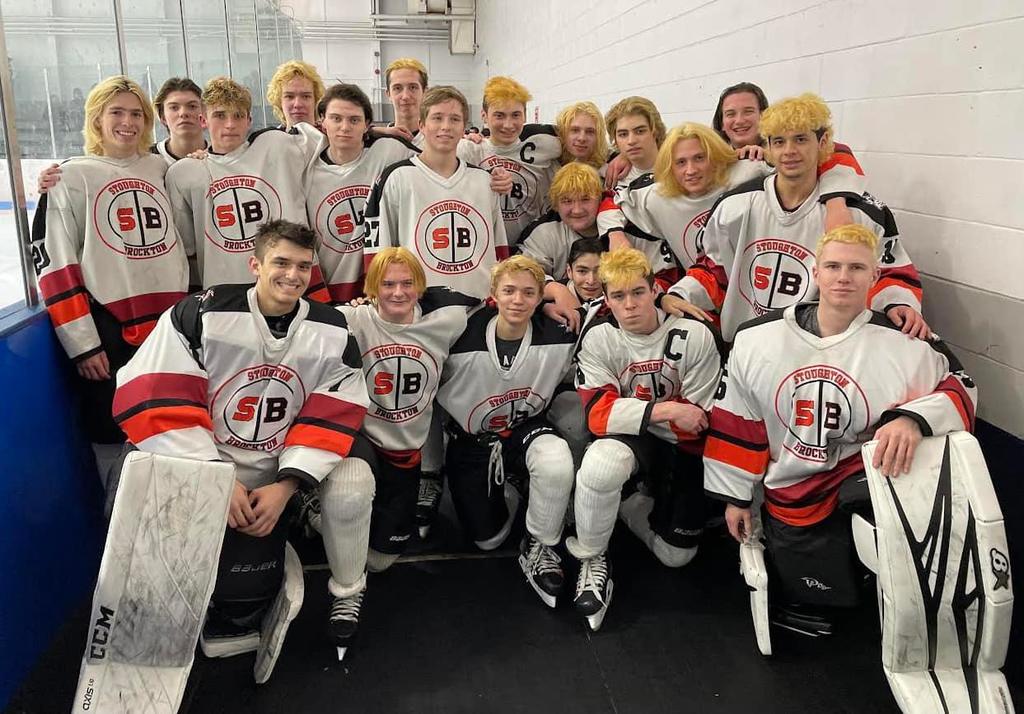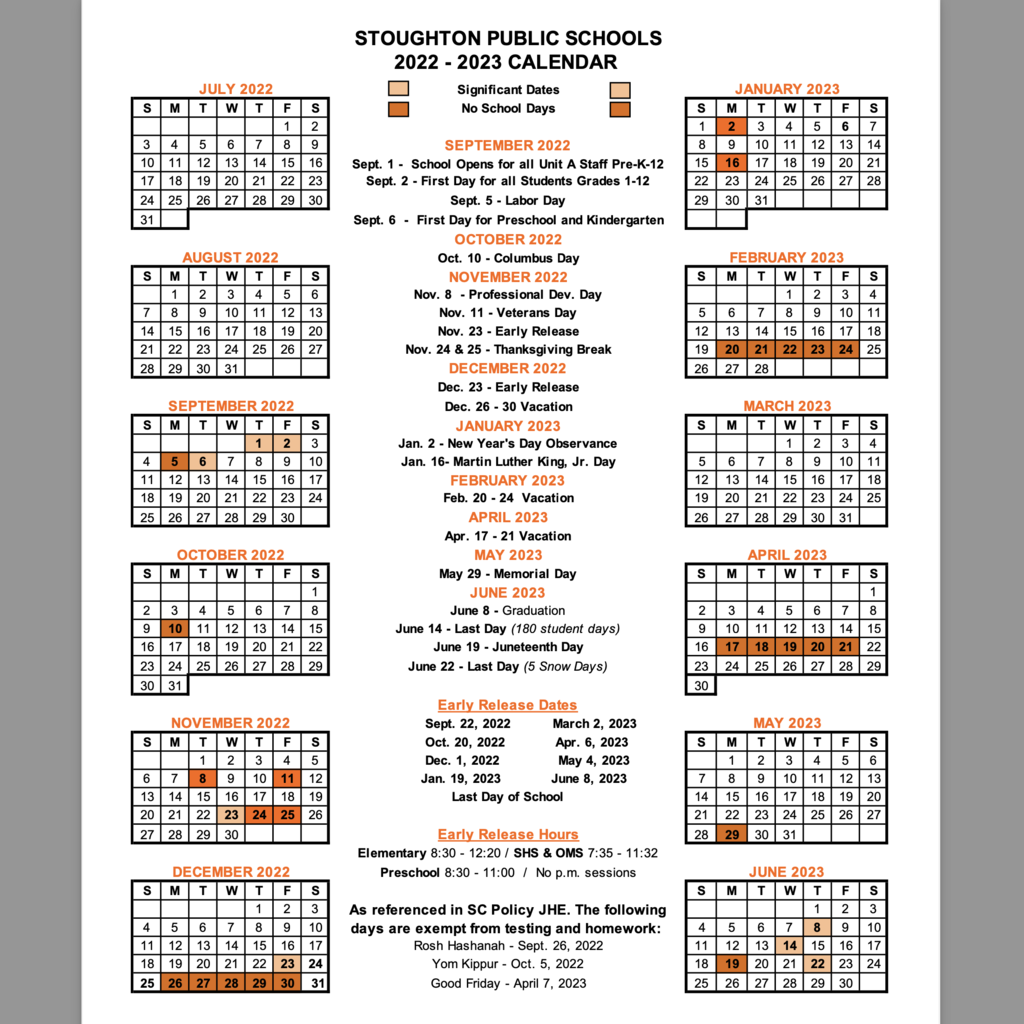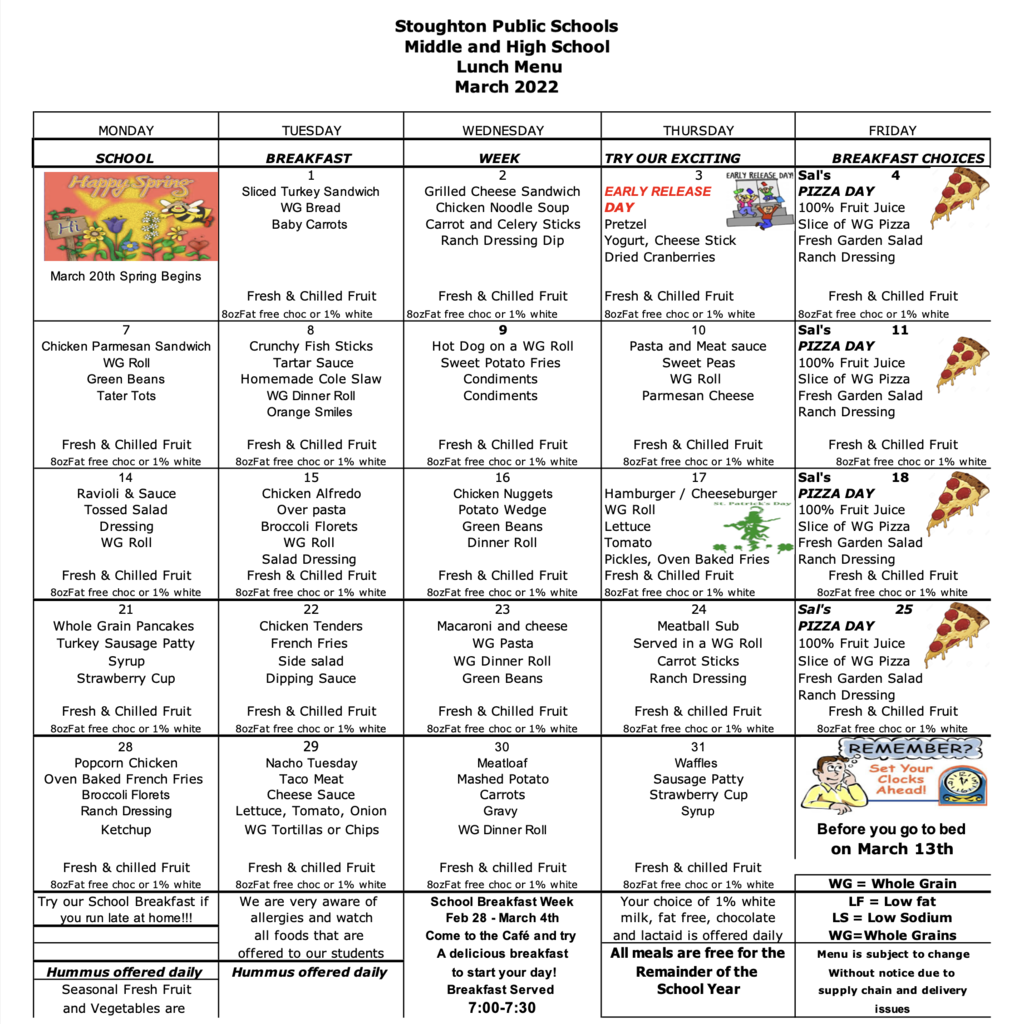 SHS freshman Angie Berry, pictured here with coach Helfrich, competed at the MIAA Girls State Wrestling Tournament over February vacation. Coach Helfrich writes, "A three sport athlete, Angie took on the difficult trek of representing Stoughton's Black Knights as a freshman in New England's biggest girl's tournament. She pulled off an impressive major victory at the event. We are very proud of Angie for her growth during the season, and are excited to see where her career takes her. Angie represents a landmark development for Stoughton Wrestling, and of the fastest growing sport for women in Massachusetts. Women's wrestling is quickly growing in popularity across the state, and we hope that this inspires more young men and women to consider an exciting, character building sport".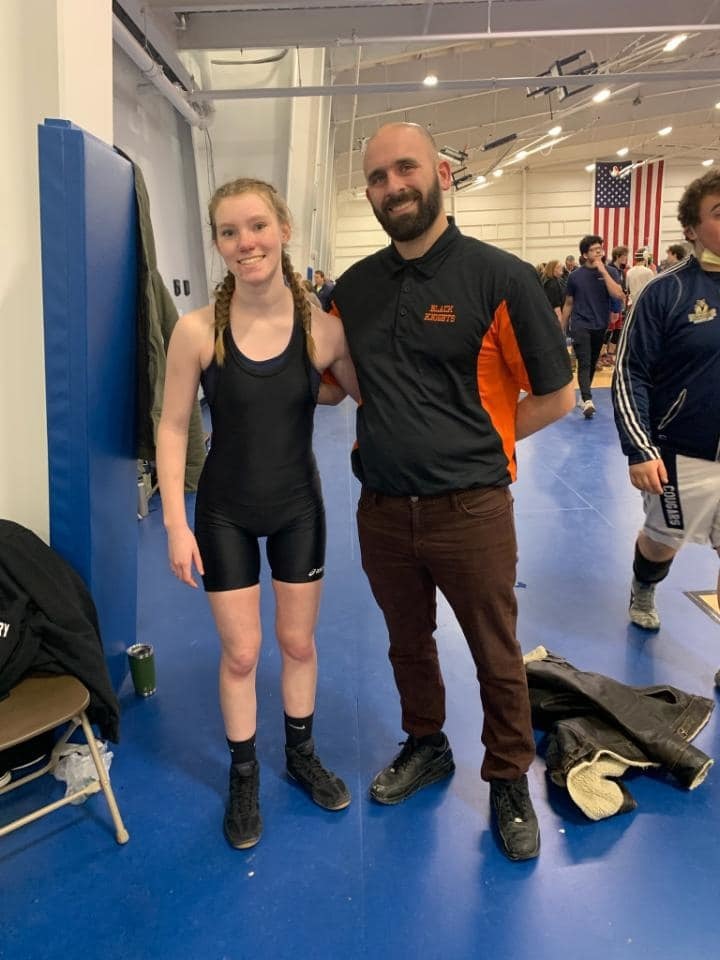 High school football teams across the state started practicing Friday, August 20, gearing up for the upcoming fall sports season. Stoughton High held its first practice on the turf field on Friday. Here are some pictures of the Black Knights in action 🏈 🔨 The other fall sports teams start practicing the week of August 23.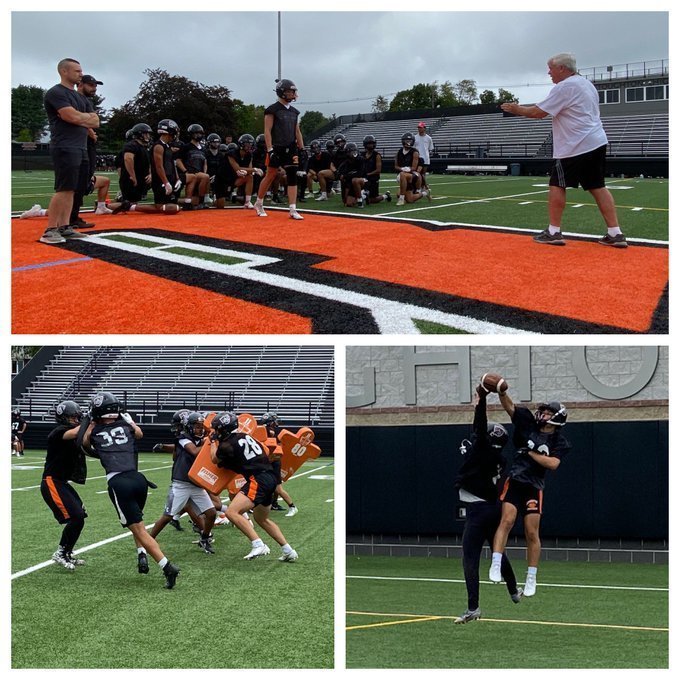 August 16 marked the start of SHS Marching Band Camp! Over the next two weeks, students will be preparing for the upcoming competition season. The theme of this year's show is "New York, New York," featuring the music of Stevie Wonder, Frank Sinatra, Billy Joel, Alicia Keys and Jay Z!