Photos from the Stoughton High football team's 28-13 win over Norwood in the first game of the season!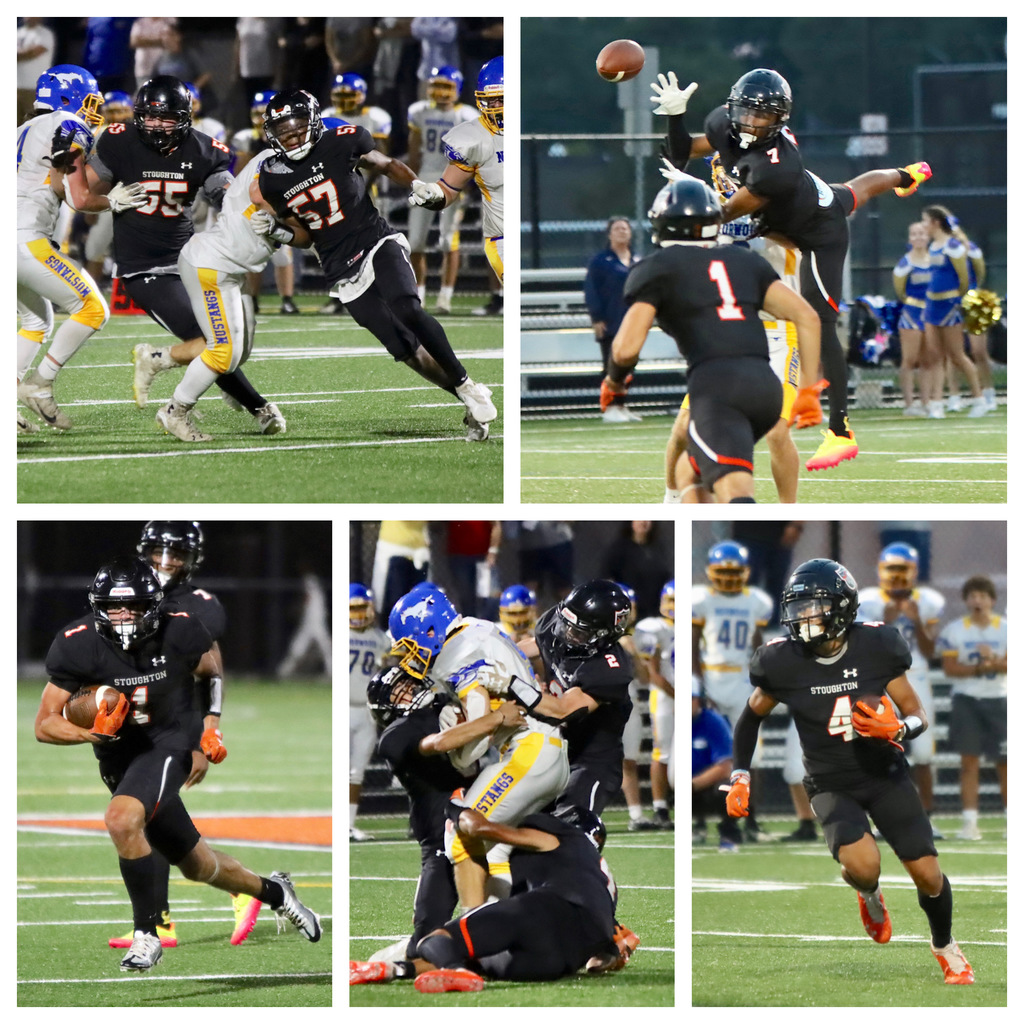 The Stoughton High boys soccer team started the season with a 2-1 victory against KP! The team is pictured here after the win.

Presenting the Stoughton High Fall Sports Captains!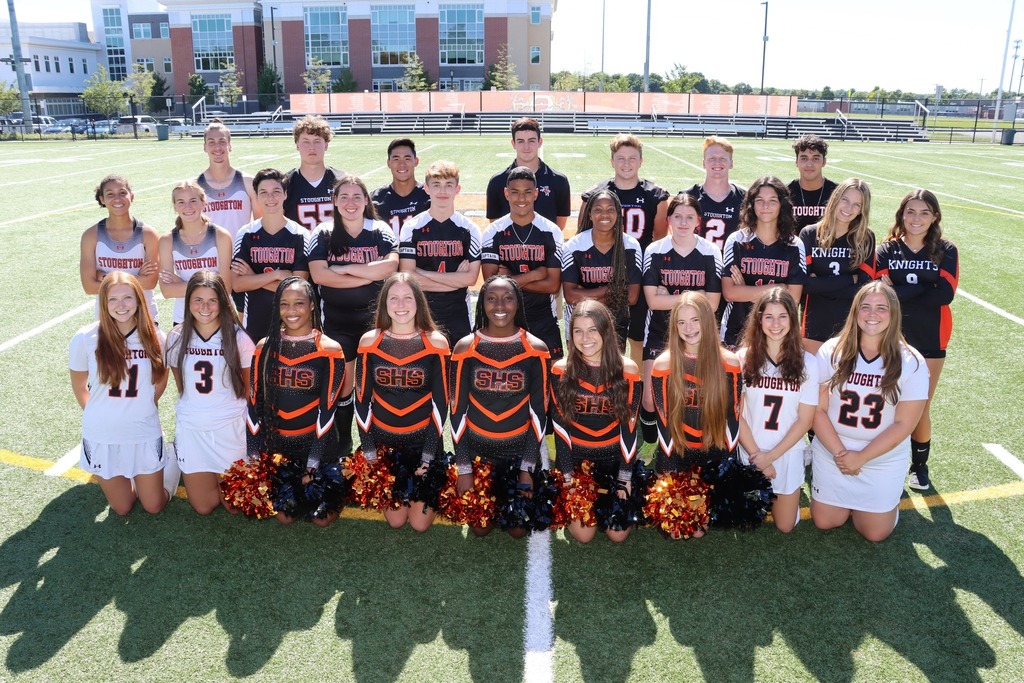 The Stoughton High volleyball team started the season with a win over East Bridgewater! Both varsity (3-0) and JV (2-0) won in straight sets! The team is pictured here following the victory.

Here are some pictures of students arriving at Stoughton High School for the first day of school!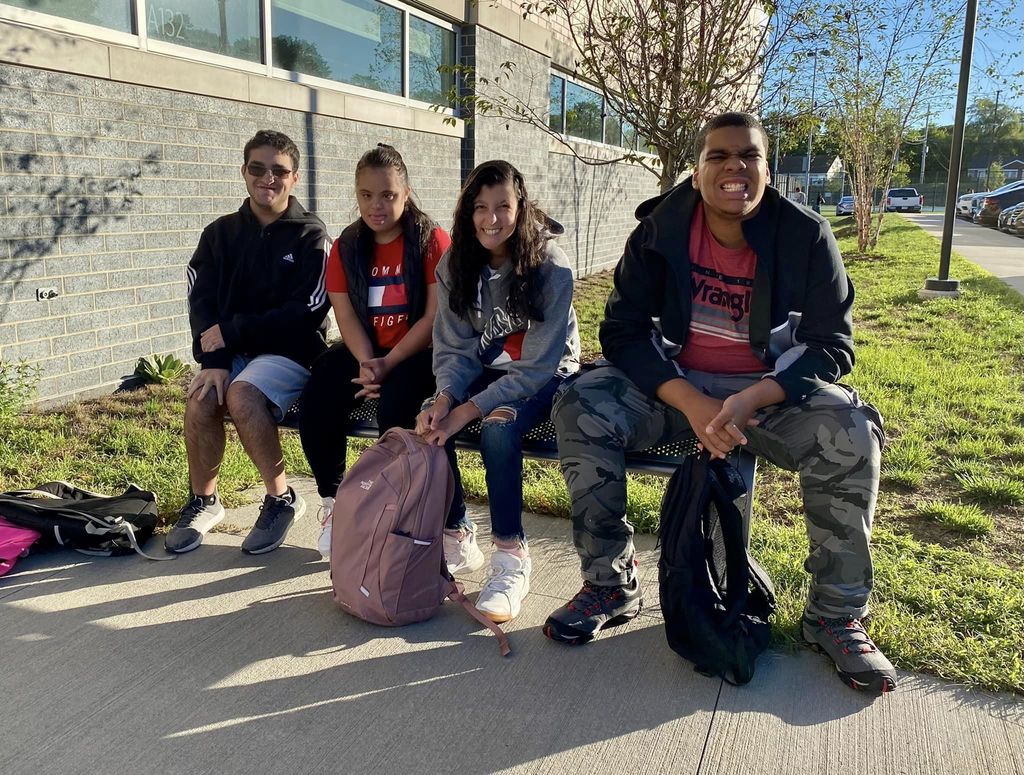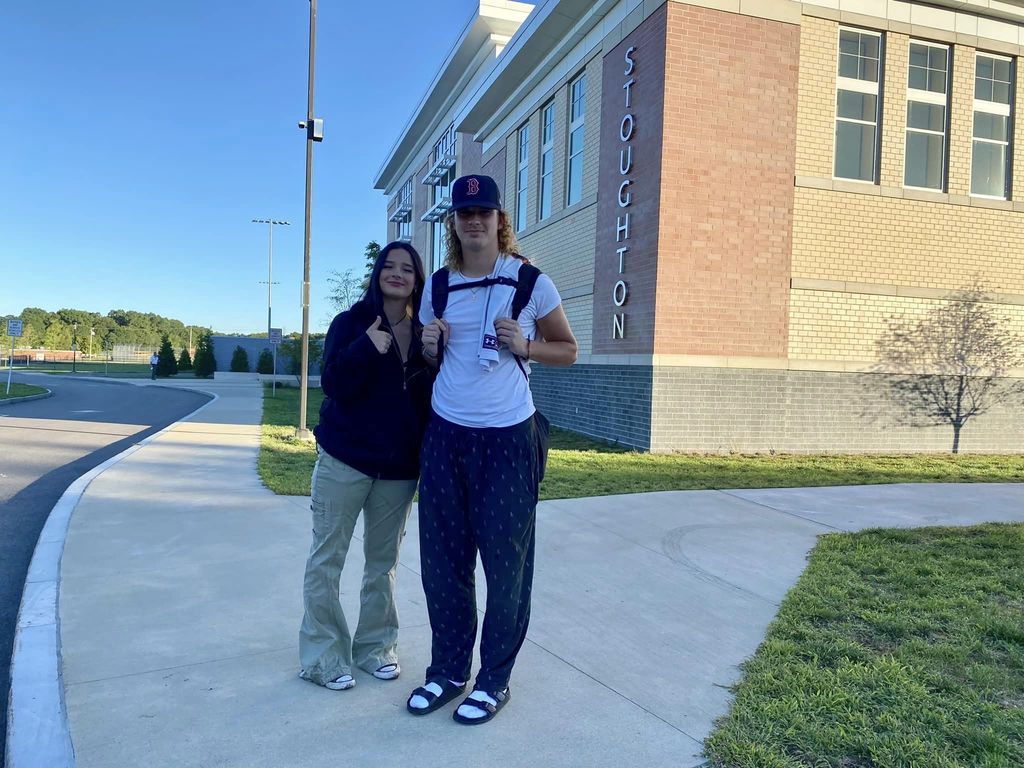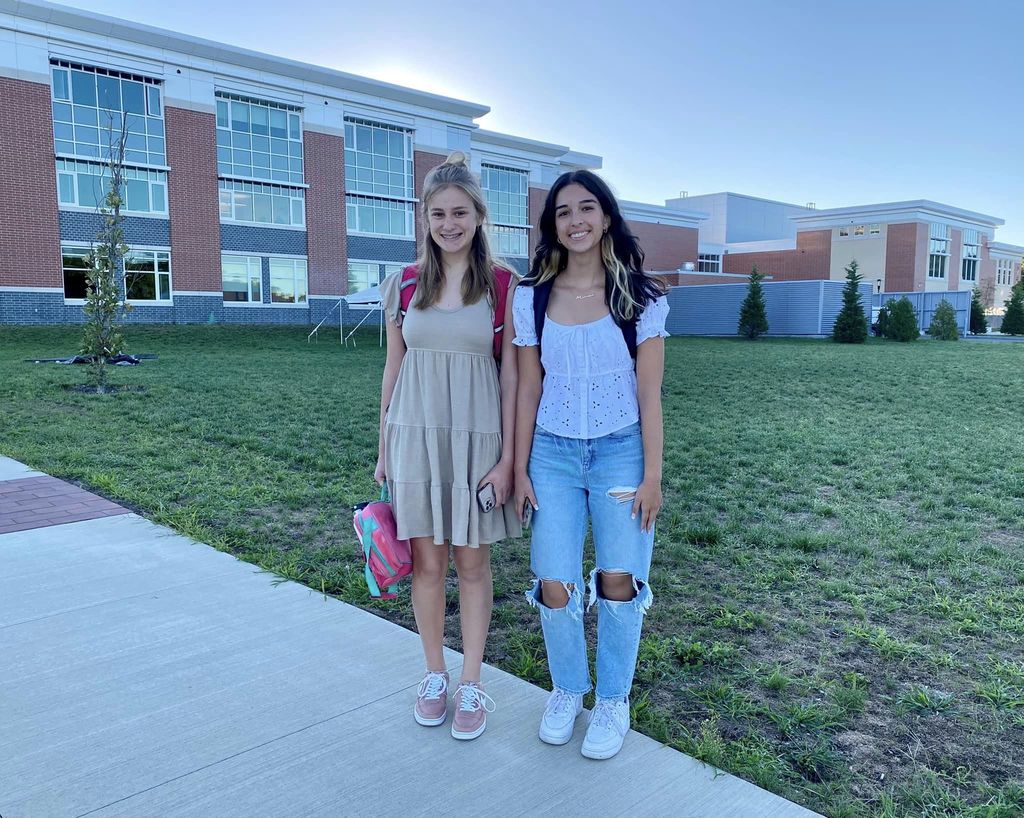 Members of the Stoughton High Marching Band and Color Guard posed for this picture on Decades Day during Sprit Week at Band Camp. Students represented every decade from the 1960s to the 2010s!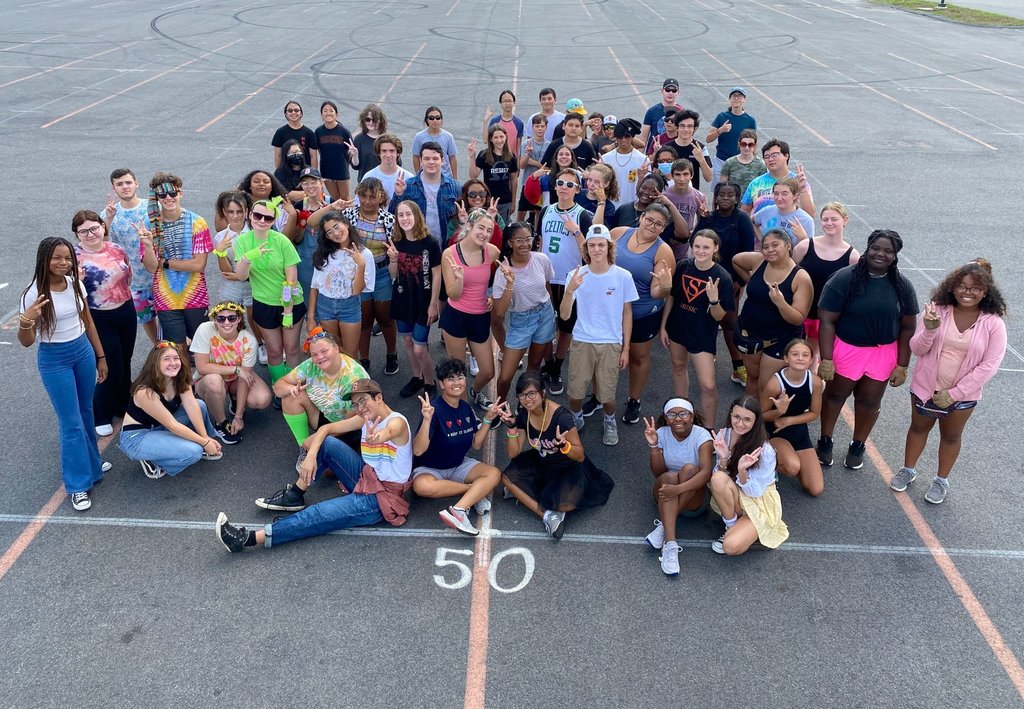 The Portuguese Club at Stoughton High meets weekly after school. Hosted by SHS Portuguese teachers Dr. Alexandrino and Mrs. Freitas, this club gives students a chance to come together to practice the language and share in cultural traditions.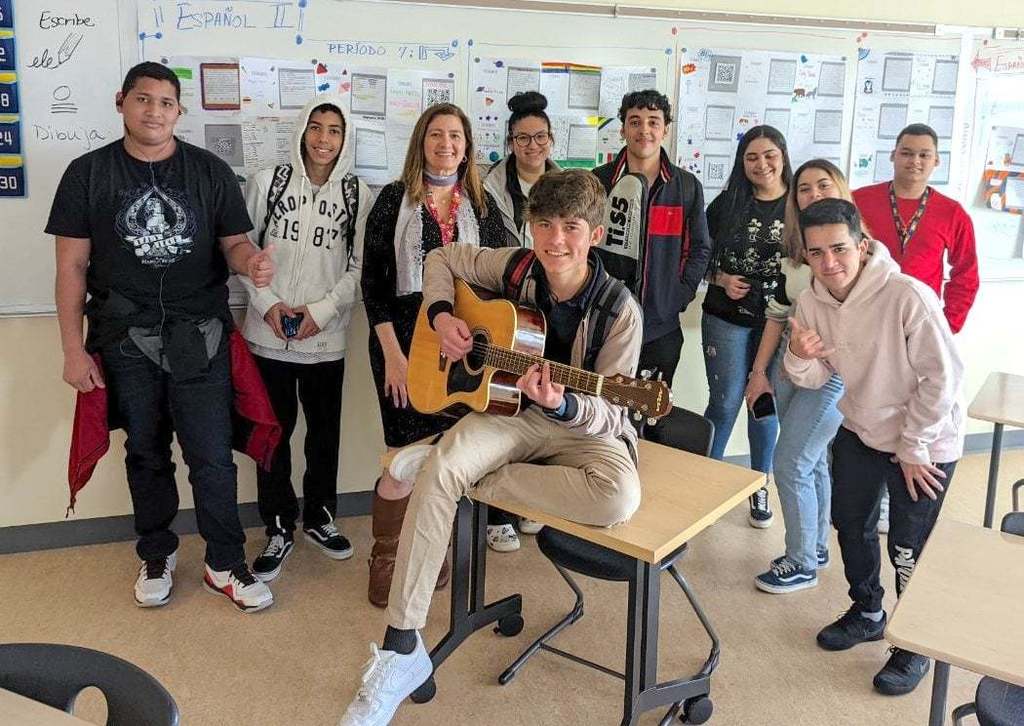 Five Stoughton High student athletes were named Hockomock League All Stars for this winter sports season, with eight more earning Honorable Mention recognition. These athletes were recognized during the Stoughton High Winter Sports Awards Night. Hockomock League All Stars (top photo): Jalen Castillo (boys indoor track), Annalisa Marckmann (girls indoor track), Shayla Ford (girls indoor track), Rayan Sablon (boys basketball), and Connor Andrews (boys basketball). Hockomock League Honorable Mention (bottom photo): Jobi Medeiros (boys swim), Jack Gallan (wrestling), Sivannah Marcy (girls indoor track), Jaylan Vaughn (boys indoor track), Madelyn Cook (girls swim), Liam Pearl (boys basketball), Jessica Maddalena (girls basketball), and Katrina Varnum (girls basketball). Congratulations!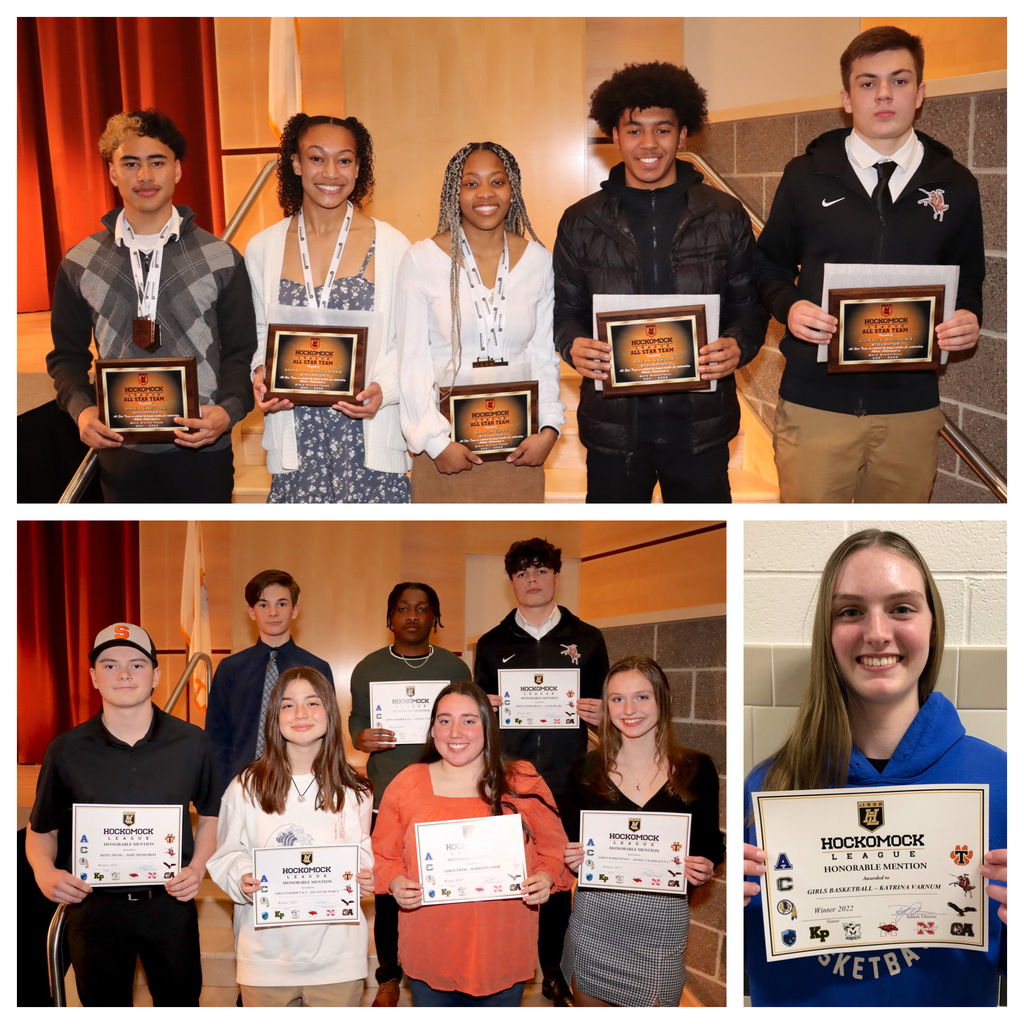 Take a look at some photos from the 3-on-3 March Madness basketball tournament at Stoughton High. The SHS Class of 2025 (this year's freshmen) hosted the event, featuring 16 teams made up of SHS students competing in a bracket-style tournament.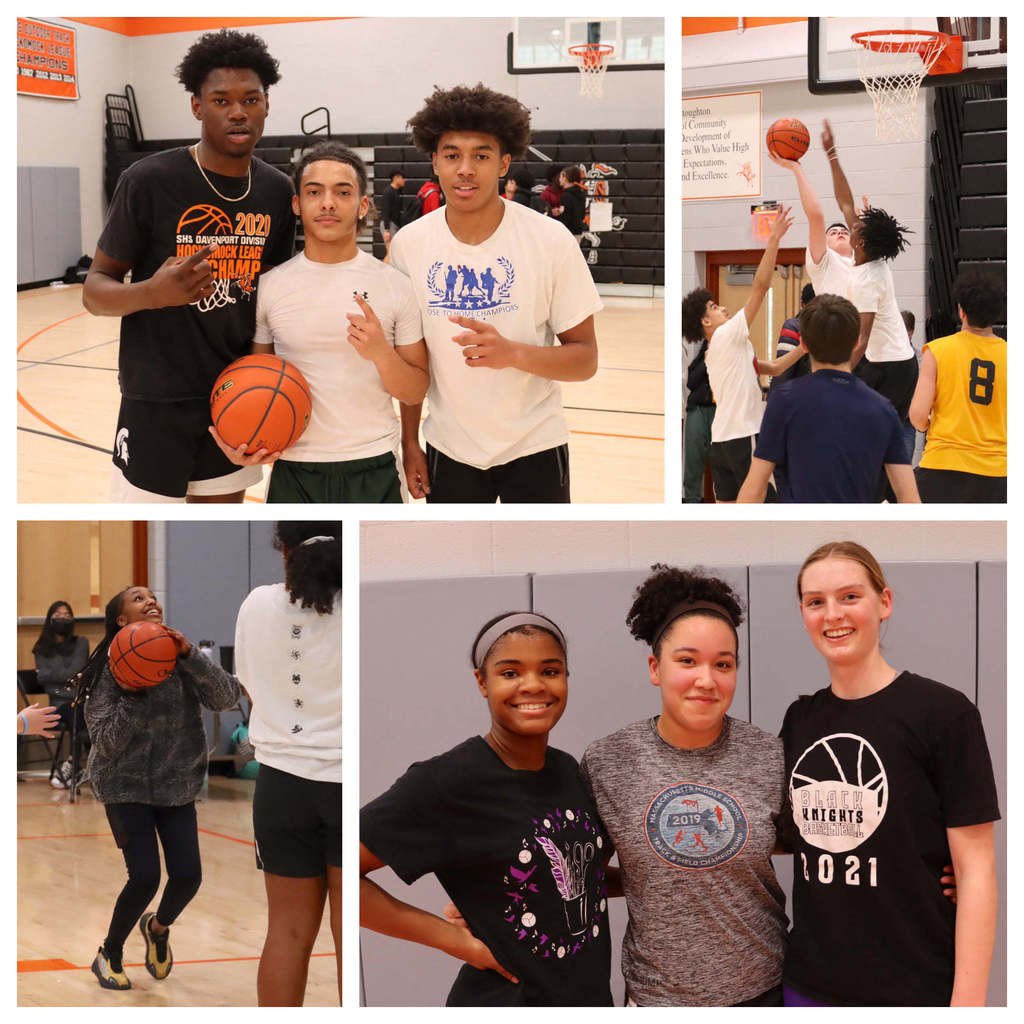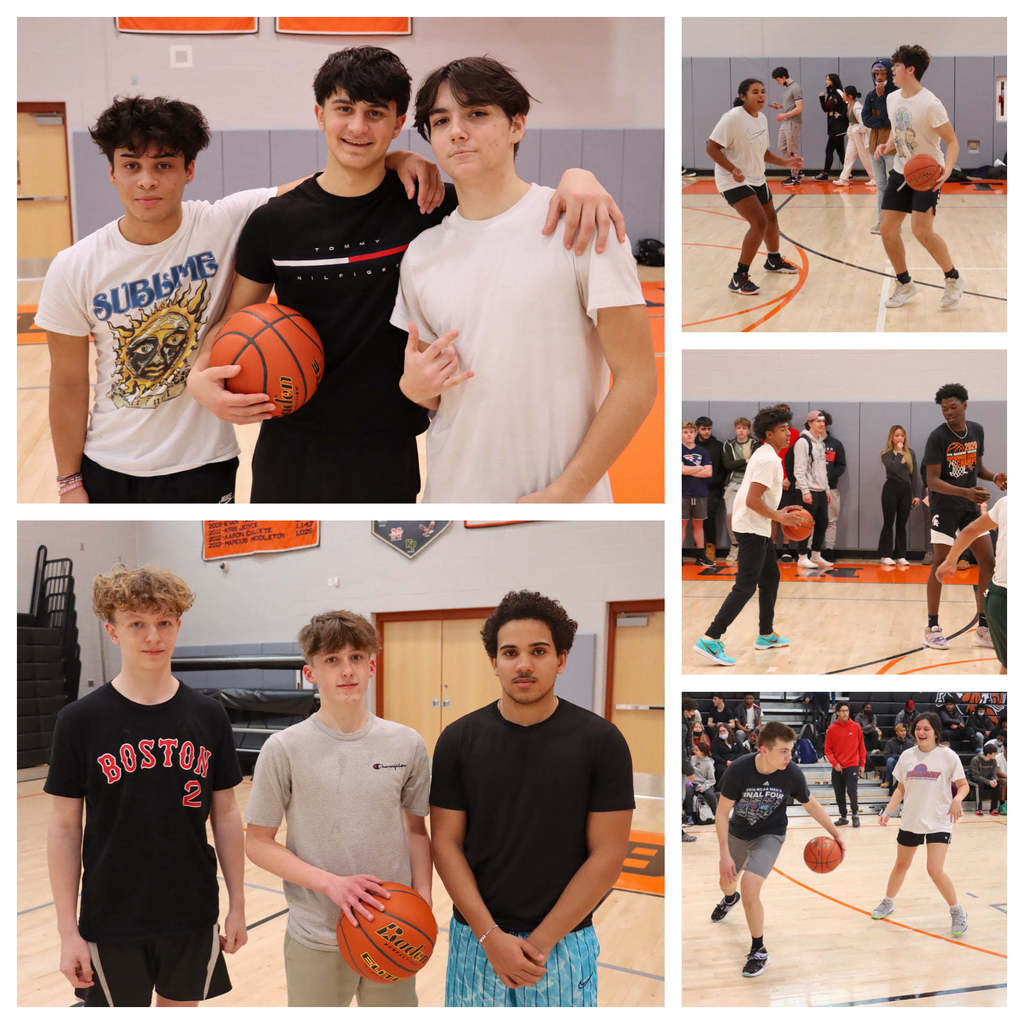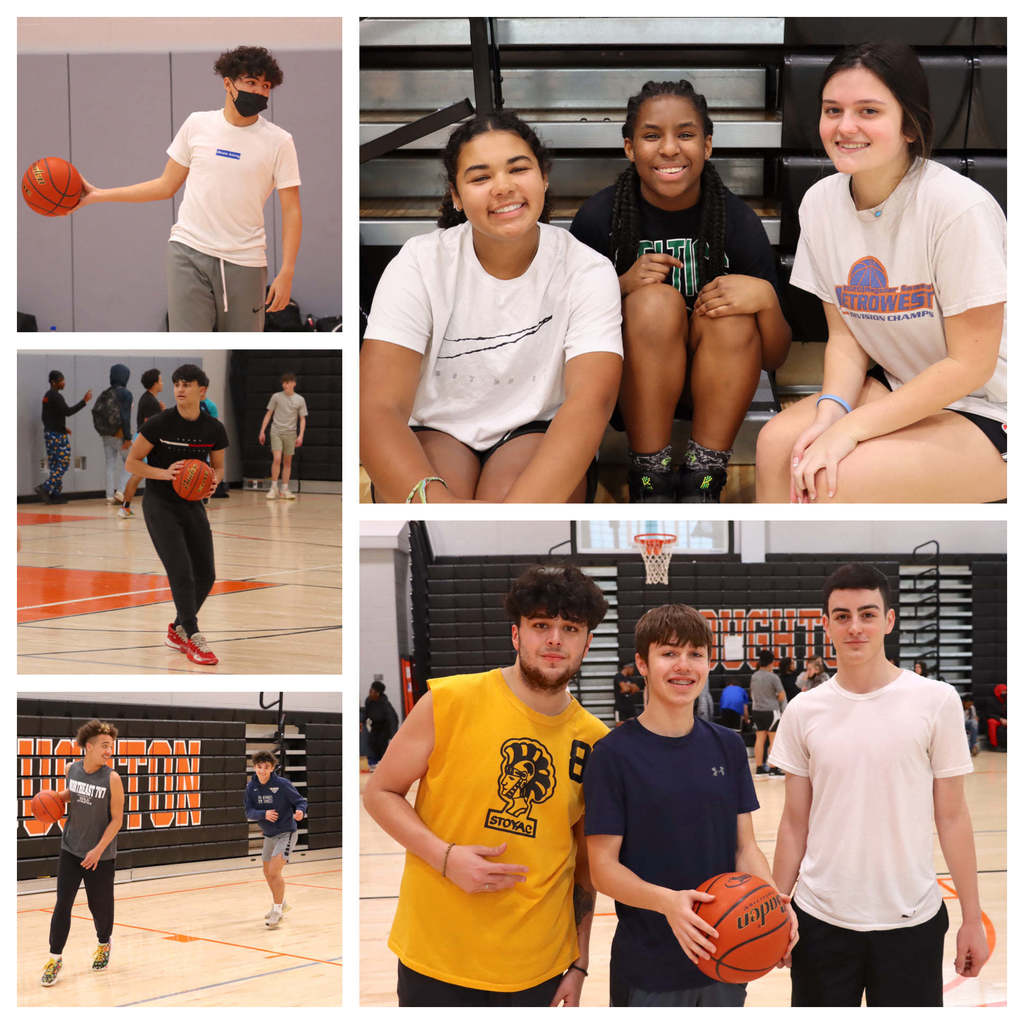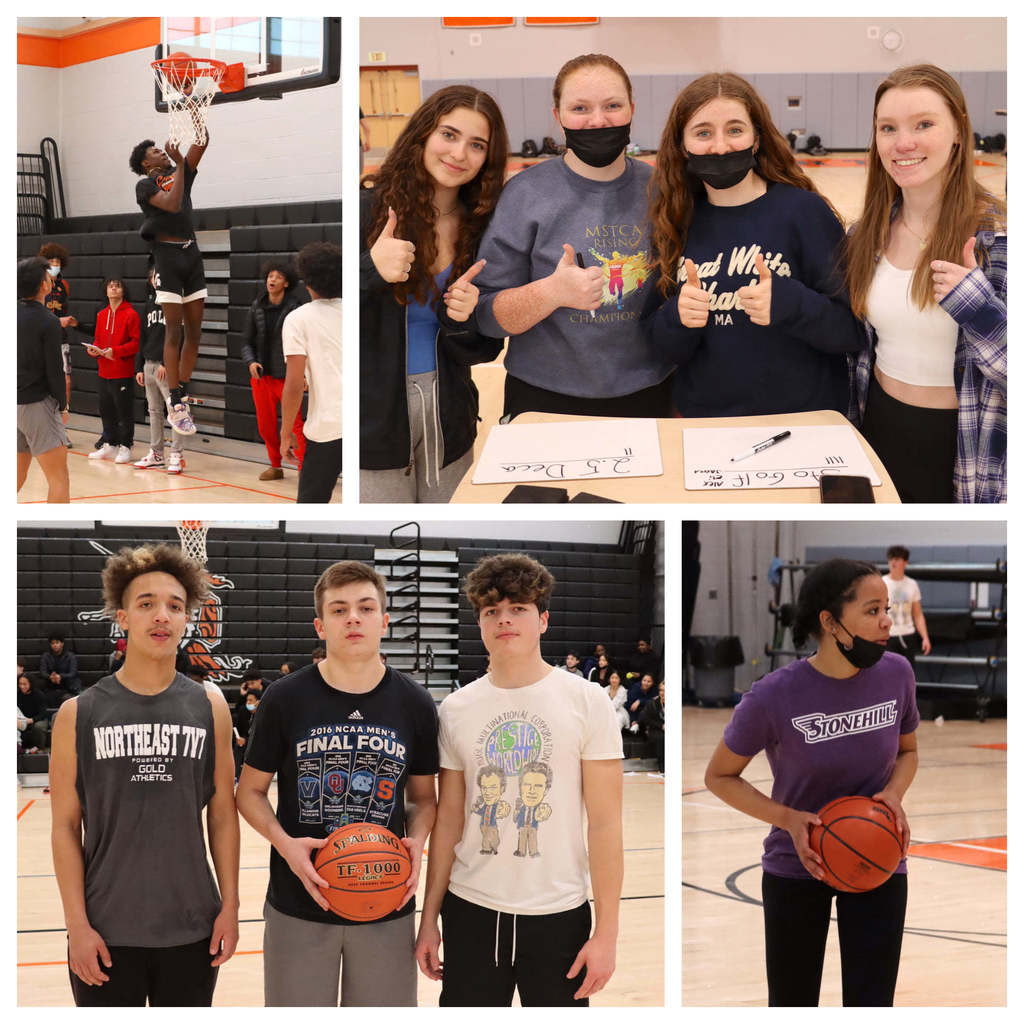 Take a look at the highlight video shown at the Stoughton High Winter Sports Awards Night! The video features highlights from the basketball, cheerleading, hockey, indoor track & field, swimming, and wrestling teams:
https://www.youtube.com/watch?v=x2FUUI_TYis

Stoughton High students had the chance to interact with Malcolm Mitchell, a former New England Patriots wide receiver who was a key part of the team's historic comeback win in Super Bowl 51. Mitchell, whose career ended after sustaining multiple knee injuries, transitioned from champion football player to a champion for literacy, and brought his message of the importance of reading to Stoughton High students during a virtual assembly last week. Mitchell once struggled with literacy as a student and now is a children's author and publisher who started the foundation Share the Magic, a youth literacy program that promotes transformation through literacy. Stoughton High classes had the chance to live stream this event, watching five SHS students moderate a discussion with Mitchell: Crystal Sarblah, grade 11; Deshunna Frazier, grade 11; Arthur Martins, grade 11; Philip Takang, grade 12; Jalen Castillo, grade 12. They did a great job asking questions, and Mitchell was happy to give some valuable life advice and discuss the impact literacy has had on his life.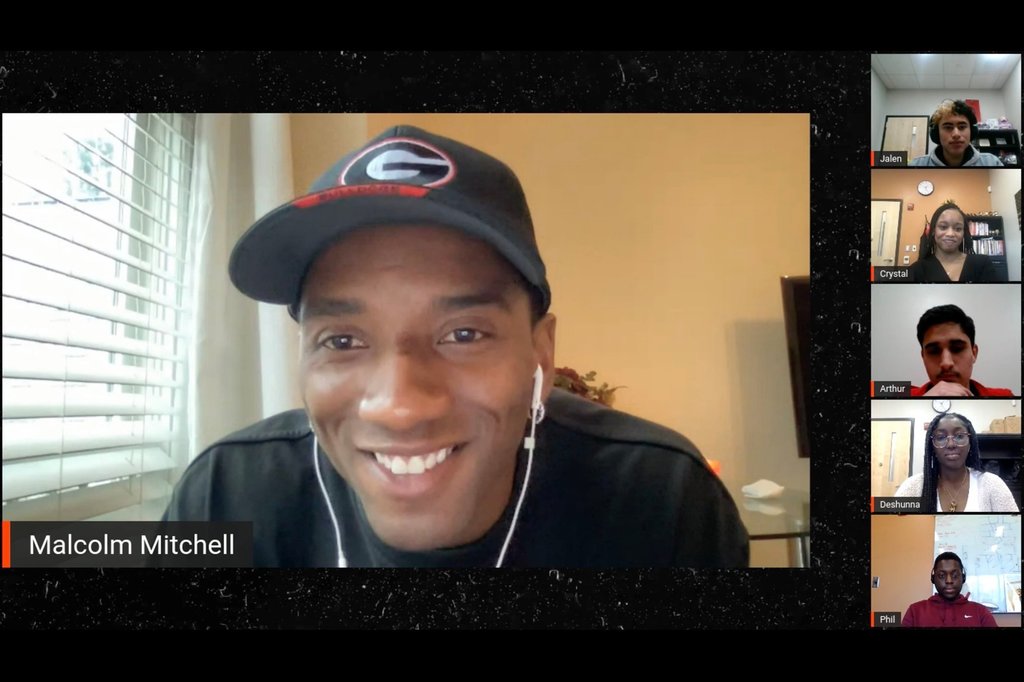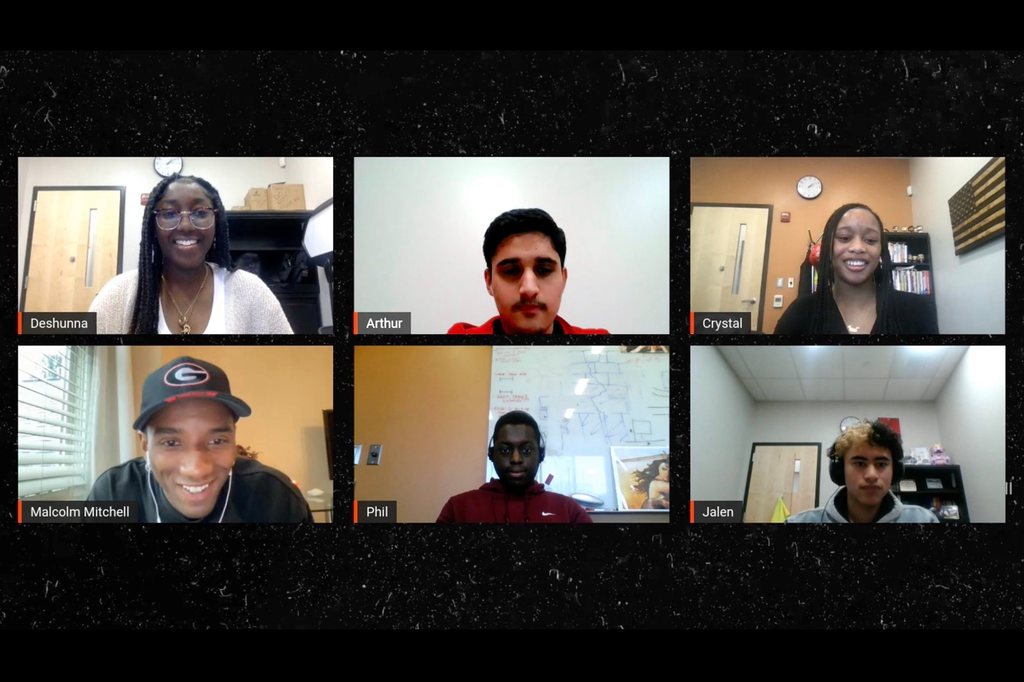 Spring sports tryouts are underway at Stoughton High! Teams began practicing March 21 in preparation for the spring season. Here is a look at some of the action...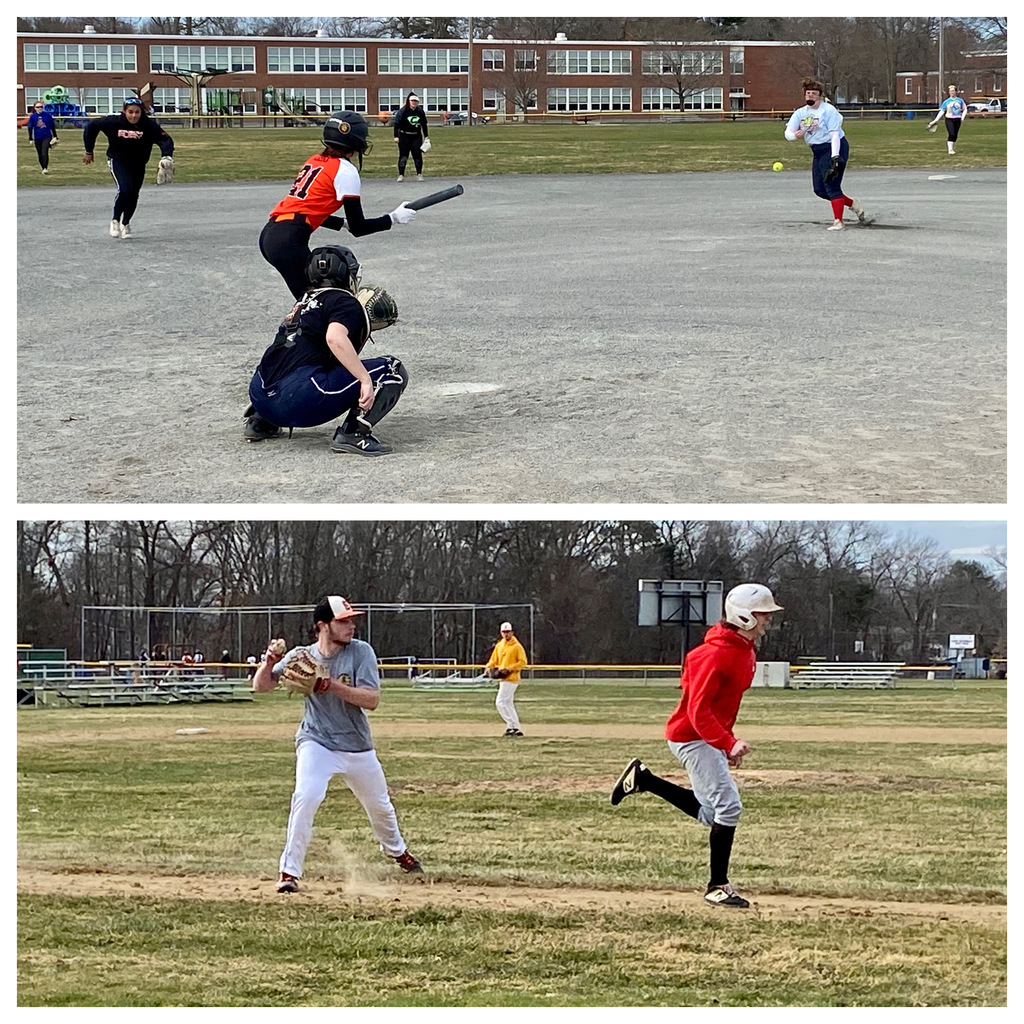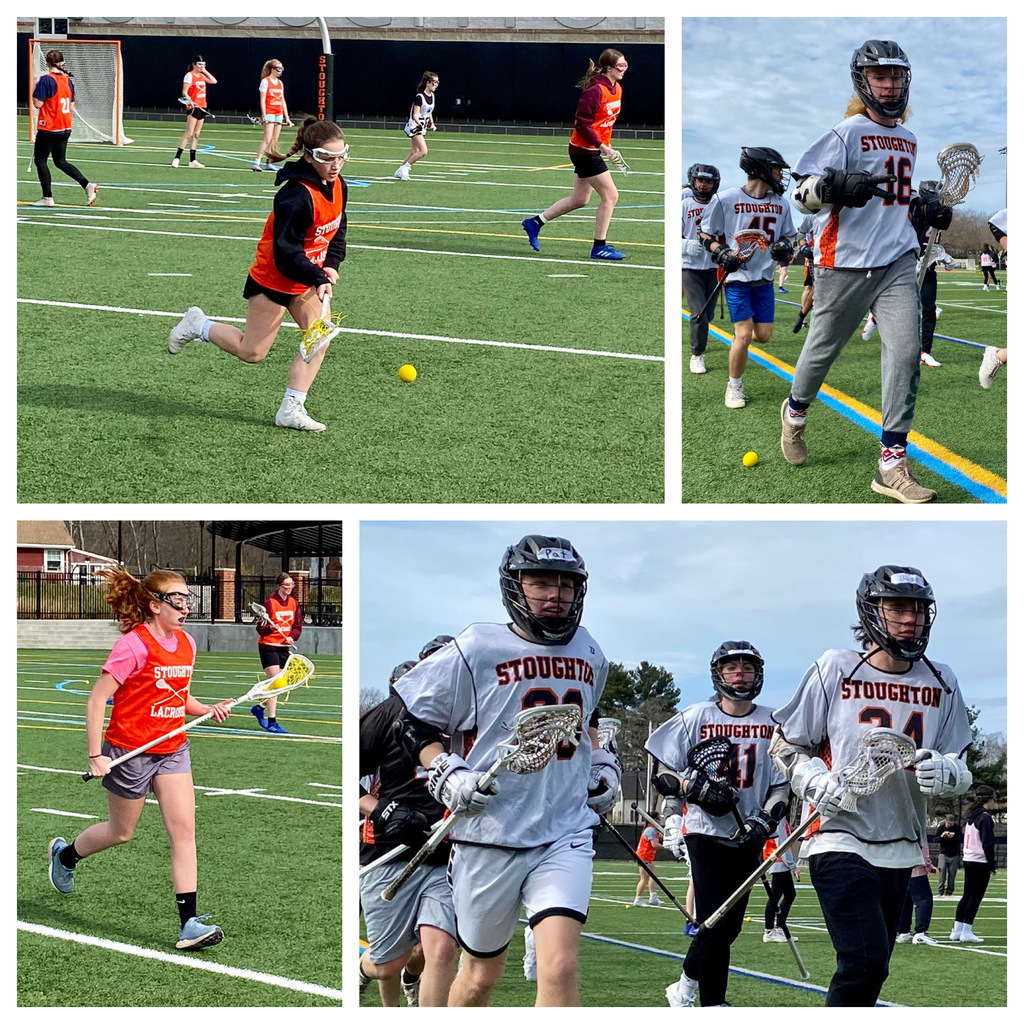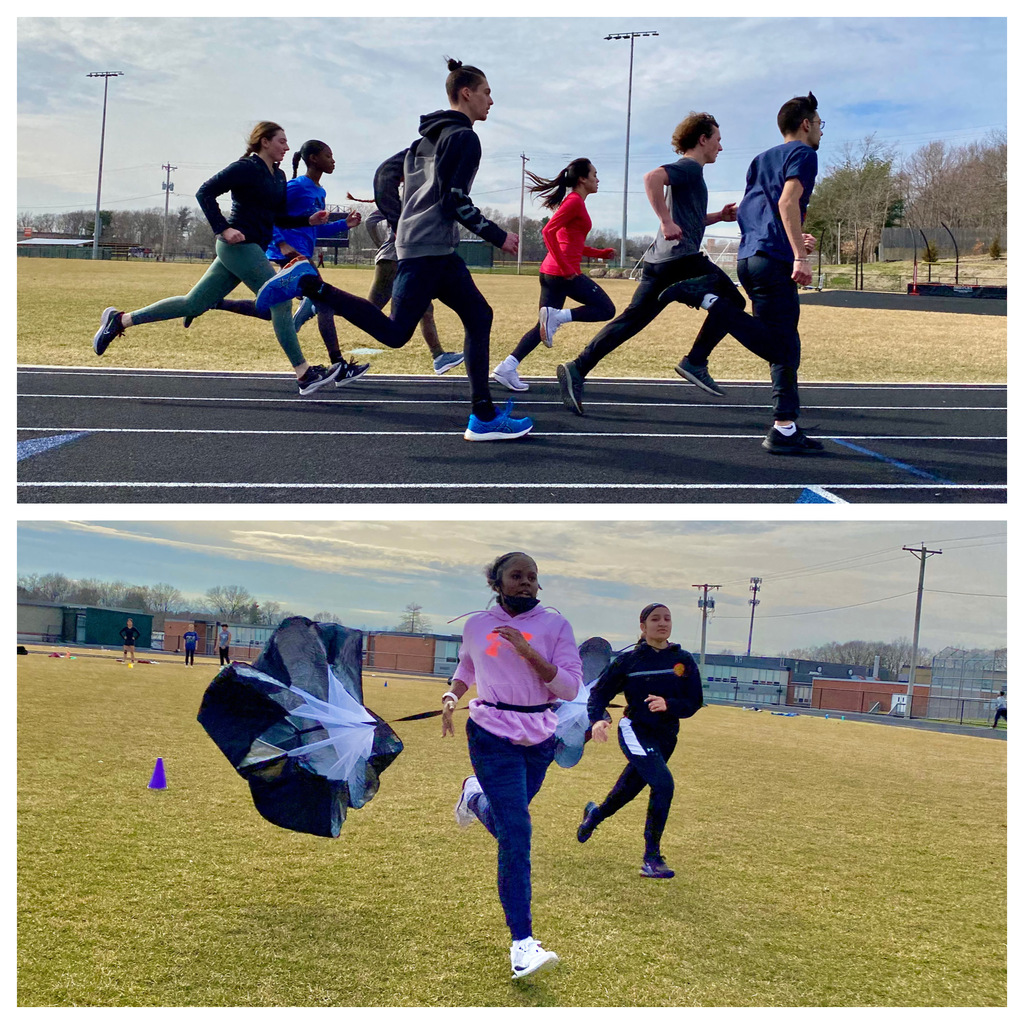 Here are a couple of examples of woodworking at Stoughton High...Julia Piercey is seen here after designing, cutting, and engraving this logo of Bentley University (her college destination) using the laser cutter. Anthony Taglieri is seen making a bookcase. Nice work!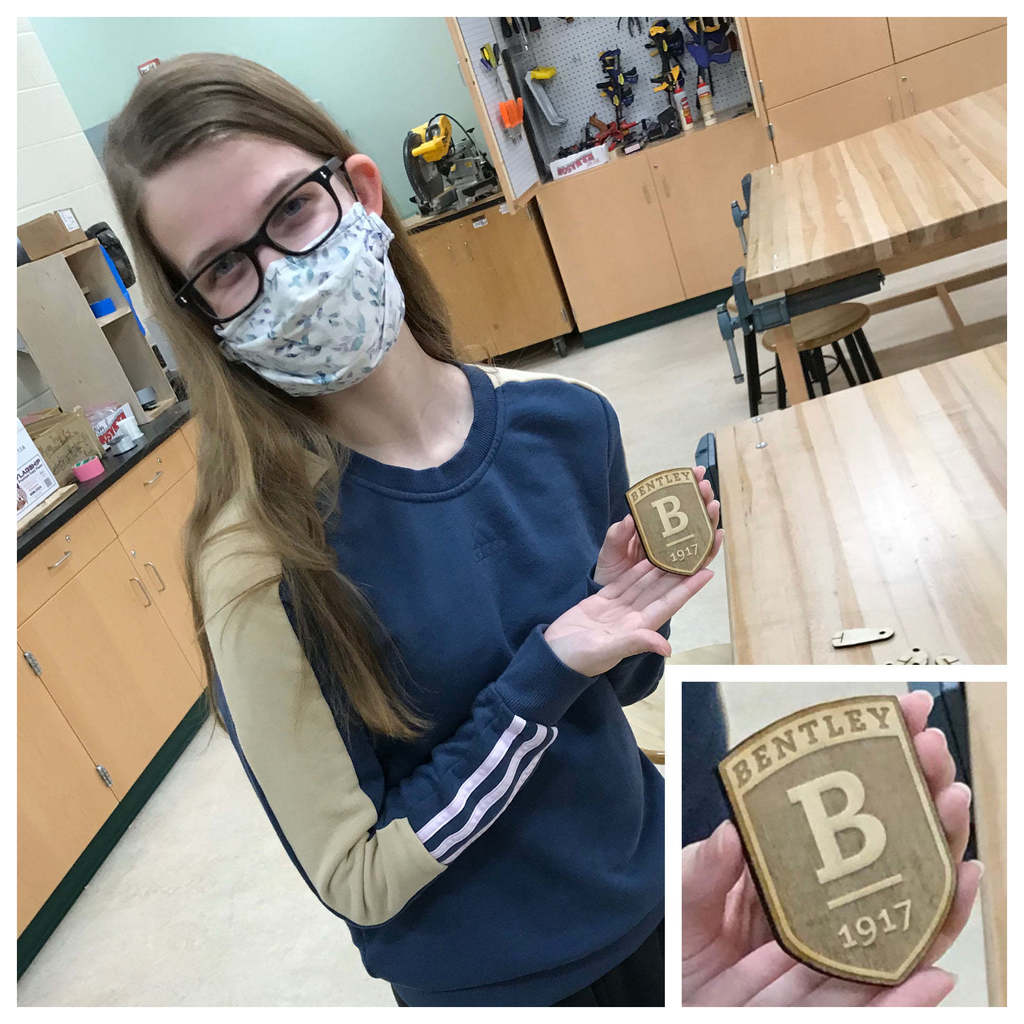 Stoughton High School hosted the Southeastern Massachusetts School Bandmaster Association (SEMSBA) Senior Festival this past weekend! High school students from across southeastern Massachusetts auditioned back in February and came together at Stoughton High School on March 18 & 19, rehearsing Friday afternoon and Saturday morning before performing for the public on Saturday afternoon. Five Stoughton High instrumental students were selected to participate! They are pictured here - Elijah Hochberg (tuba/SEMSBA Band), Celia Melo (trumpet/SEMSBA Band), Zachary Mandosa (trumpet/SEMSBA Orchestra), Terann Selman (bass clarinet/SEMSBA Band), and Emily Riker (French Horn/SEMSBA Band). Congratulations!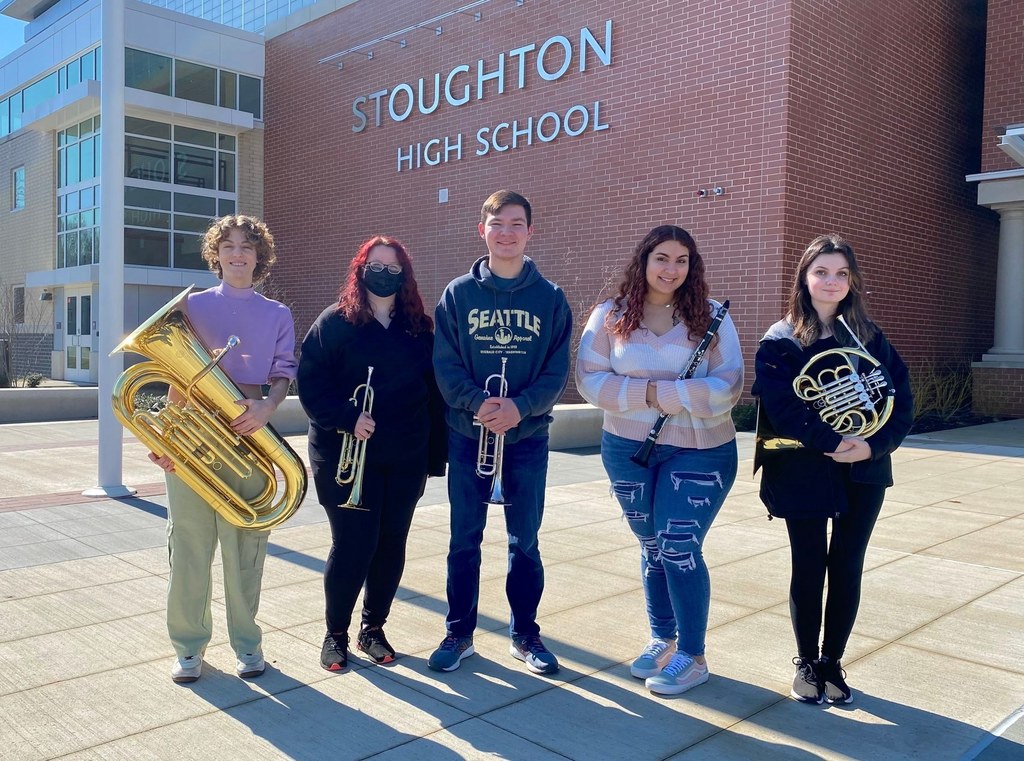 The cast and crew from the Stoughton High Theatre Program's production of Tracks traveled to Brockton High Saturday, March 19 to perform the one-act play at the Massachusetts Educational Theatre Guild Festival! Here are some photos from when the SHS Theatre Program performed Tracks at SHS earlier this month: facebook.com/752923291385797/posts/5343939865617427/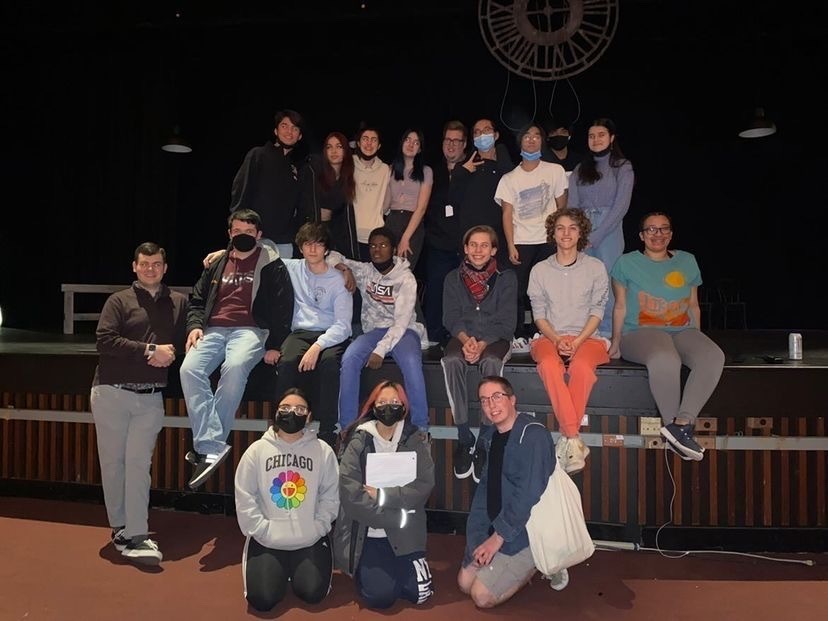 Stoughton High had 19 DECA students represent SHS at the DECA State Career Development Conference in Boston. All of the students who attended were able to network, build their public speaking abilities, and practice problem solving and critical thinking skills. "The 19 students that attended this trip were respectful, dedicated, and passionate about showing off their knowledge of business and 21st Century Skills," said Amanda Lydon, one of the SHS DECA advisors. The following students placed at the state conference: Lillianna Branco, Top 6 highest Test Score in Principles of Business Management & Administration; Stephanie Costeira, Top 6 in Retail Merchandising; Ji-Na Kimb, Top 6 in Principles of Finance. Stephanie and Ji-Na are both eligible for the International DECA Competition! Congratulations!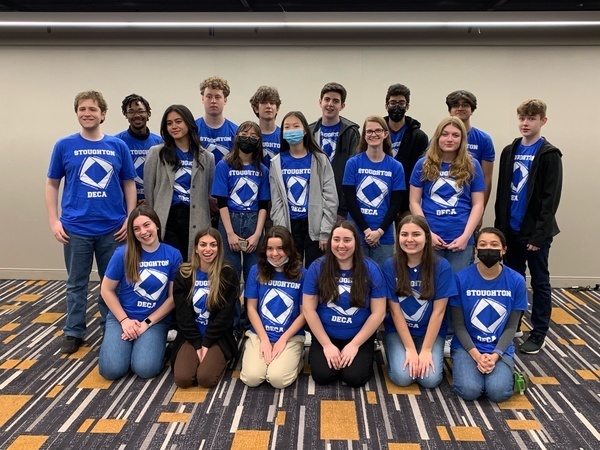 Students in the Therapeutic Learning Center (TLC) program at Stoughton High went on a tour of the Stoughton Fire Station earlier in March. Thank you SFD Lieutenant Justin Goldberg for being a great tour guide!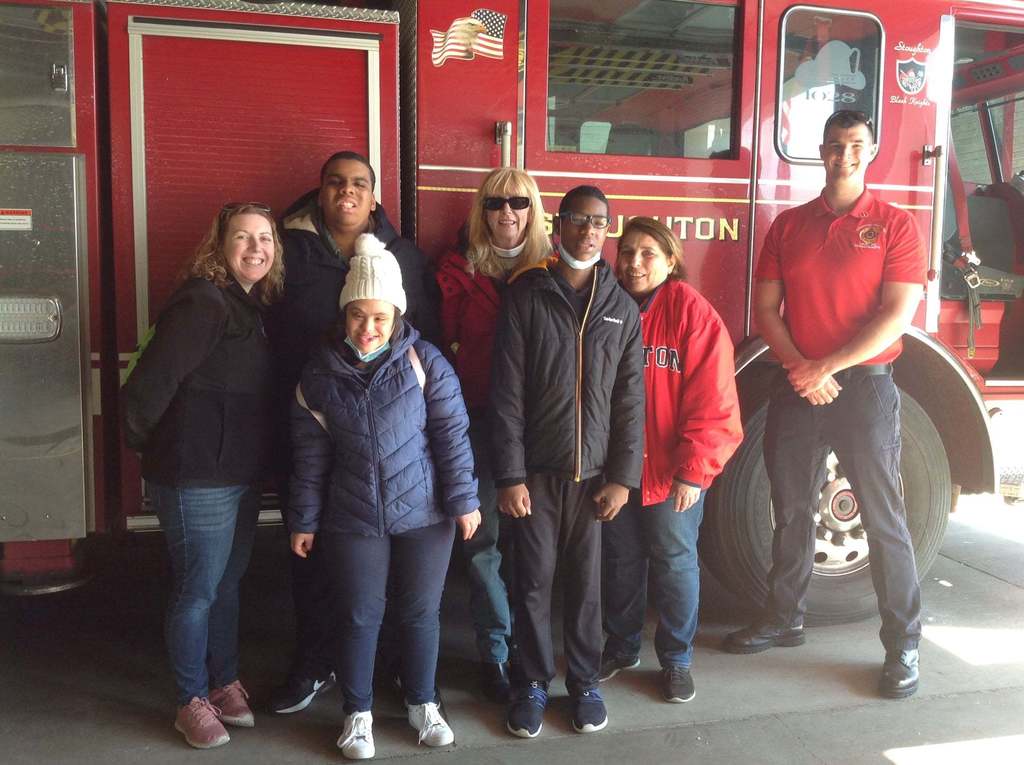 Congratulations to the Stoughton High students who won the high school division of the Stoughton Talent Showcase! Remi Sylla came in first place in the high school division, Daniel Sullivan came in second, and Andy Carlson came in third. The Stoughton Talent Showcase was held March 11 at the SHS auditorium. It was an entertaining night showing off the amazing talents of our own Stoughton Public Schools students with 21 acts split between three divisions - elementary school, middle school, and high school. The judges did not have an easy task deciding on the winners!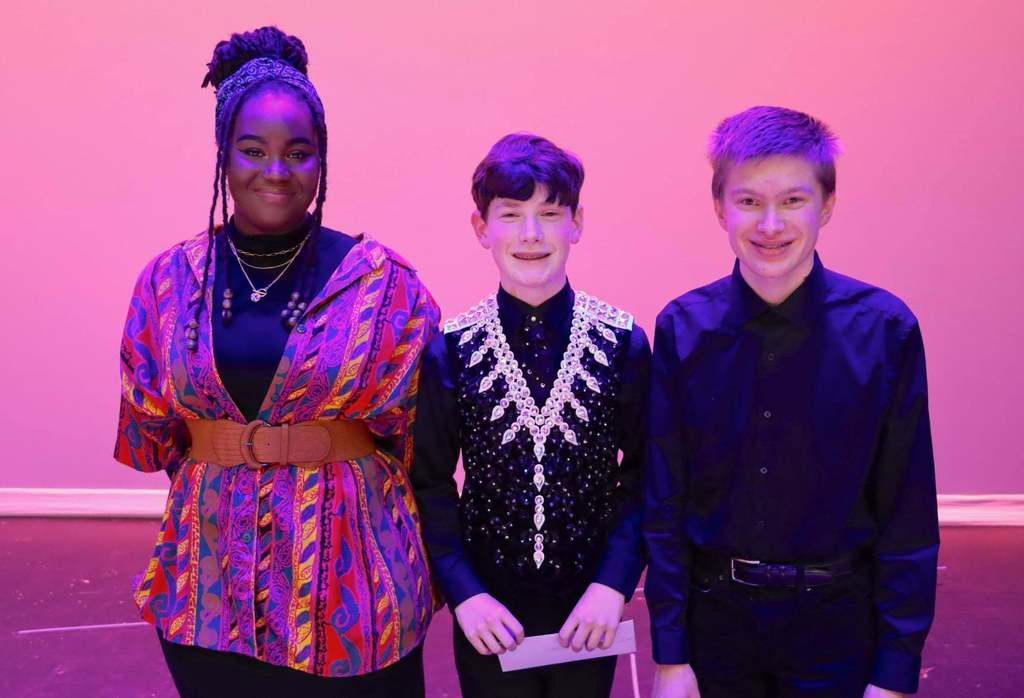 Stoughton High recently partnered with the Stoughton Public Library to help SHS students get library cards. Here is a picture of some of the students who took advantage of this great opportunity, posing with their new library cards!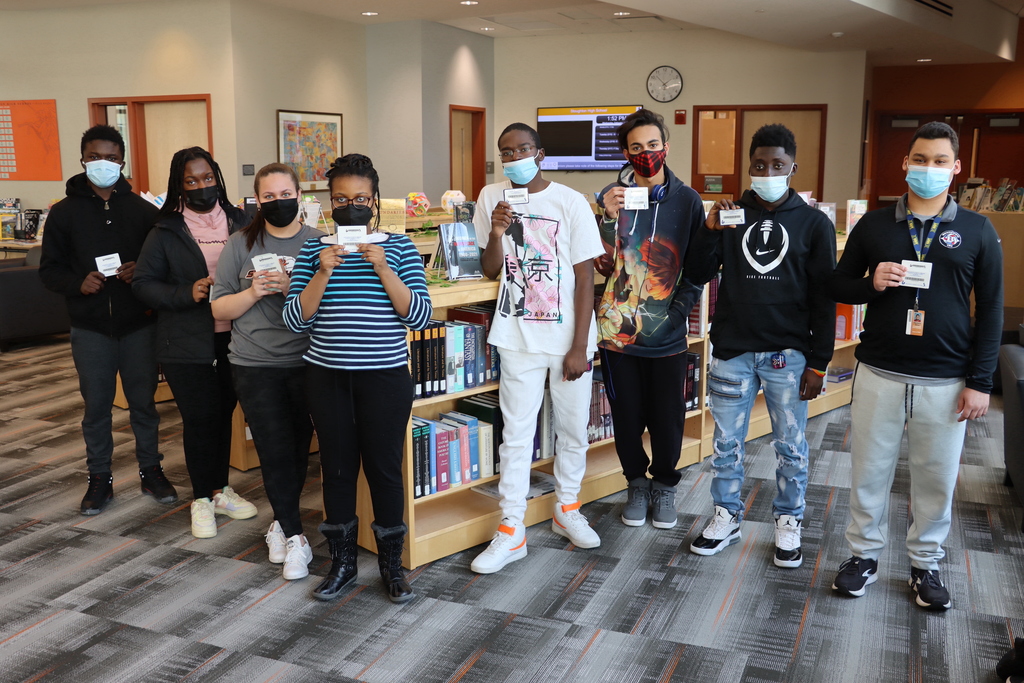 Check out photos from the SHS Theatre Program's production of Tracks from this past weekend! The play took place in the Black Box Theater at Stoughton High, a simple, yet unique space that gives the audience a chance to be up close to the actors. Tracks is a one-act play about a group of strangers meeting in a dirty subway station. They have arrived with limited personal belongings, their watches have stopped and they all claim to be in different cities. Soon they learn there is no way out of the station, and the unfortunate truth is told to them - they are all dead. Since subway stations have two sides, they reason the train leaving from one platform must be bound for heaven, while the train leaving from the other platform must be bound for the underworld. They spend the duration of the play figuring out which platform they are on. The students did a fantastic job this past weekend, and will be performing Tracks at the Massachusetts Educational Theatre Guild Festival later this month!